IFS warehouse – WMS functionality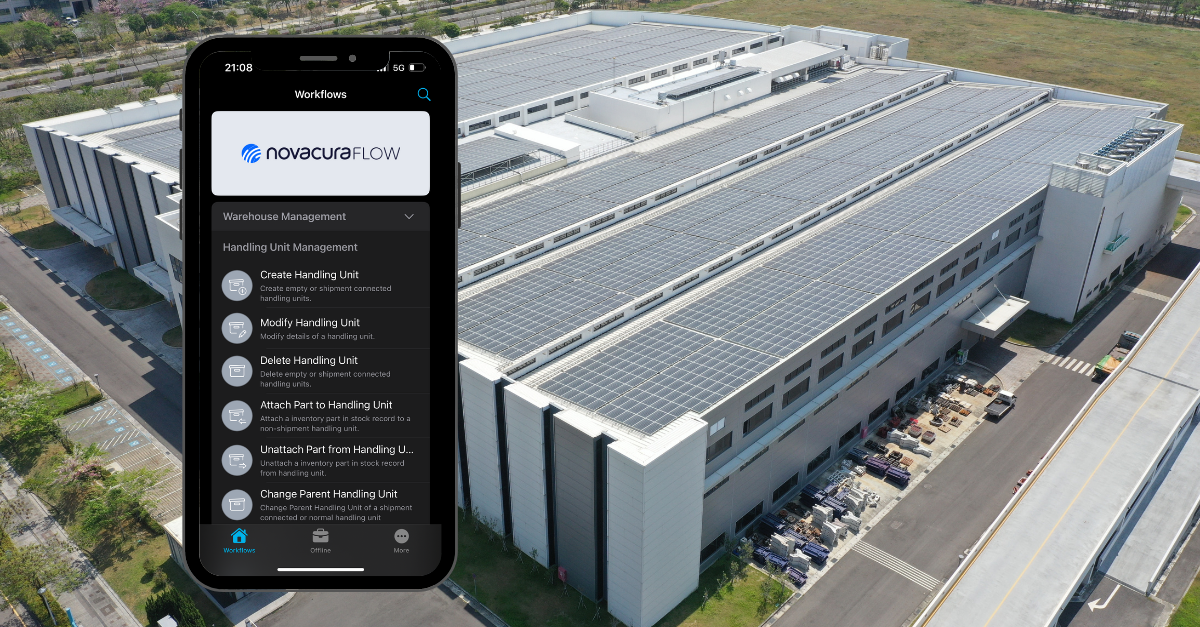 Efficiency in the warehouse depends on a well-functioning ERP system. Material handling and warehousing system are essential to increase operational capacity and capability to meet the high standards of global economies. Businesses should be careful when selecting an ERP system and consider the final choice's key indicators. The best ERP system can provide a warehouse information exchange system that allows for a smooth data flow with simple information collection, processing, and data presentation to its users. Also important is how certain decisions and processes are made within the system. 
Among the ERP system leaders on the market is IFS, which provides core business functions that can integrate all departments. IFS can demonstrate greater efficiency when WMS functions are implemented along with the ERP system. The main benefits of expanding ERP with a WMS are as follows:
Labor: minimize manual operations with mobile solutions and better manage staff with a holistic view and control over productivity.
Inventory and Inventory costs: reduce inventory discrepancies from improved manual operations towards allocation units, relocation, shipping, cycle counting, storage, etc.
The most common approach to making a business case for a WMS is to assess a company's current and future needs. Companies can decide which WMS solutions may be most appropriate for their warehouse. The three most common types of system solutions can provide WMS functionality:
Off-the-shelf (COTS) software: comes with ready-to-install, commercially packaged software that can only cover typical warehouse operations such as receiving, a certain narrow number of storage options and shipping. There are no customizations available, and many operations still have to be performed manually.  

Enterprise resource planning (ERP) software:

 ERP software that can integrate departments within an organization and some external systems. Most ERP implementations include only selected ERP components directly tailored to operational needs to cover the capabilities offered by COST-WMS software.

Custom-developed software: software with custom capabilities dedicated to covering operational needs. It most often includes timely single customizations that cover extended functionality, but its subsequent upgrades are very costly and time-consuming, as it requires an external programmer's support.
Typical COTS software does not provide extended functionality. ERP systems play a basic role in the warehouse but allow them to perform only certain operations and not completely support growing and ever-changing operational needs. Custom-built software cannot handle warehouse problems that may arise in the future.
The foundation of the WMS software dedicated to IFS was primarily WADACO. A solution that allows custom functions to be added as an additional layer to an ERP system. However, many international warehouses decided to make a swift change to increase their mobile capabilities inside their operations. This became more questionable for them, as the understanding of building a business case around a WMS focused primarily on quantifying the financial benefits of digitizing the system. After analyzing the warehouse needs, companies could classify a large number of financial expenses but still needed help with assessing the long-term financial benefits. This raised the problem of how to tailor solutions that would include specific features and be affordable enough.  
One solution to this problem for companies is to shift their focus to business process improvement, which can continuously help evaluate current expenses and identify weaknesses, whereby fix them by implementing new WMS features. Companies that want continuous warehouse improvement should consider a WMS that easily integrates with ERP and allows new system features to be implemented without costly system modifications. 
IFS warehouse management system can be implemented with solution offered by Novacura, a long-time business partner of IFS. Novacura provides Novacura Flow software with WMS functionality built as a layer on top of the ERP system, which includes the following features:
Total mobility: Novacura Flow can cover all WMS-related business needs with mobile applications that extend remote control within the organization, remove paper documentation, streamline manual operations, reduce errors and inventory discrepancies.
Customized features: Novacura Flow users can continually extend existing features with new ones, using a low-code platform that allows new mobile and desktop apps to be created without extensive programming knowledge and deploy new solutions in a matter of hours (building a new mobile app can take as little as 3-4 hours).
Deep ERP integration: Novacura Flow is fully integrated with IFS ERP and other well-known ERP systems on the market. Novacura offers +50 connectors that can support system integrations for different environments and cover even more advanced business requirements.

Mo

difications-free ERP:

 IFS users do not need to modify their ERP system to build additional functionality on top of it. All operational changes can be made in the Novacura Flow layer based on a low-code platform, which enables easy implementation and business process management (BPM).
Ready-made solutions: for warehouses that are unable to assess their current needs, Novacura has created its marketplace with ready-made solutions for WMS. Novacura provides the Warehouse app package, which includes over 100 ready-to-use mobile and desktop apps that can be deployed directly to the warehouse and connected to the ERP system.
Easy training process: apps built on top of IFS are fully customizable with interfaces that can be tailored to the needs of individual employees. As a result, users see only the required options on their mobile device or desktop screen, reducing training time for employers who need to become more familiar with computers while eliminating errors in the process.
The example presented above explains how users can use Novacura Flow, with access to Novacura Flow Studio, environment for developing applications for internal operational needs in warehouses. 
A typical WMS should provide four primary benefits within its capabilities:
No information errors: reducing manual data entry errors.
Decreased information lead times: decreasing the generation time of warehouse reports toward data entry.
Increased productivity: remote access to the system across all departments.
Increased warehouse capacity: reduced percentage buffer inventory and better inventory management.
Customer case
Learn more about WMS implementation from Novacura in an high-tech manufacturer in Switzerland, at MAXON company.

Novacura Flow provides its users with these benefits through features that can help companies evaluate their return on investment over the long term. We have been deploying our solutions in various industries for 20 years and have helped companies increase their warehouse capacity with Novacura Flow-based WMS features. Our solutions are fully customizable and integrate with IFS ERP. We offer IFS implementation services along with WMS capabilities. Contact us today and see what we can do for your company.