..
IFS Implementation & Support Services

Complete package of services for IFS systems
We help our customers during the entire ERP lifecycle. We can help them grow with their IFS system, and we can help them optimize the way they use their IFS systems by carrying out "ERP usage efficiency audits". 
Novacura offers a complete set of services in relation to IFS Applications / IFS Cloud systems. Thanks to that, when choosing Novacura, you get a Partner for years to come. 
01:
IFS Implementation
We organize end-to-end implementation of IFS systems: from feasibility studies, via requirements gathering, through customization and integration, to go-live support. We follow the standard IFS methodology but with one unique element: we use a low-code platform to implement all modifications outside of IFS. 
02:
IFS Support service
We offer a complete set of Application Management Services (AMS) including: incident management, application development, infrastructure maintenance and administration. We offer high SLA parameters with 24 x 5 support window.
03:
IFS Upgrades
We have large experience in supporting IFS system upgrades. Now we are ready to help our customers upgrade to the latest IFS version: IFS Cloud! Our unique methodology is supported by Novacura Flow, our low-code platform. It makes the journey to IFS Cloud more effective, it mitigates risks and reduces challenges with the new OData API.  
04:
IFS enhancements & Integration
Even a perfect system must be developed as the company grows. We support our customers with new module implementation, customizations, and integrations. We offer a unique low-code platform dedicated to expanding IFS systems with ERP applications (Novacura Flow). With this platform, development is more efficient and not blocked by ERP limitations.
05:
Training
Our Customer Success Team takes care of our customer's knowledge. We train our customers on how to use and administrate IFS systems. In addition, we organize training sessions for customers who want to independently develop ERP applications with our low-code platform Novacura Flow.
06:
ERP Usage audits
We want our customers to take out most of their ERP investments. We prepared a dedicated audit service that helps our customers evaluate if they (and their users) utilize implemented ERP system in the most efficient way, as it was designed. As a result, we present areas where the users need to be trained, or we suggest implementations of additional modules or ERP applications, that can optimize processes.
Awarded IFS channel partner:
Novacura is a Gold Channel Partner to IFS. Our Channel Partner Agreement includes the Nordic region (with the Baltics). We deliver end-to-end solutions to our customers. We sell IFS licenses (all different licensing variants) together with all implementation services. This can be done as a part of one consistent agreement. With that, our customers have one point of contact, no matter if they want to talk about their IFS system or the performance of services.
Our presence in the IFS world
Novacura has been partnered with IFS since 2015. 
Novacura was awarded IFS Channel Partner of the Year in 2017 and 2019 and 2022, an exclusive and honorable status only given to the best IFS partners.
Let the numbers speak for themselves
Novacura has been working with IFS since 2005. We have implemented IFS Applications (in various versions, including IFS Cloud) for 150+ happy customers. We have realized 500+ projects related to IFS systems (implementation, service, upgrade projects etc.). We now have 70+ highly skilled IFS ERP consultants, and we implement IFS in 9 countries…
Our unique value:
Our low-code / BPM / integration layer for IFS
Our low-code platform – Novacura Flow – can widely expand IFS´ capabilities.
You can implement all additional requirements for IFS as Novacura Flow applications. It is much more efficient than typical modification preparation because, instead of coding customizations, you draw them using a low-code application designer. Thus, you can keep the IFS core free of modifications.
But Novacura Flow is not only a low-code platform – equipped with 50+ connectors to various systems and technologies, it can be used as an integration platform for IFS. Moreover, it could help you orchestrate business processes operating as a process layer for your IFS.
Prepared for Evergreen:
Clean ERP architecture without modifications
With the IFS Cloud version, IFS introduced the "evergreen" strategy for IFS systems. IFS ends a previous versioning philosophy (v7, v8 .. v10), where new versions were announced once every few years. Now IFS promised to release a new IFS Cloud version twice a year! But this also brings challenges to customers: companies must be prepared to upgrade their modifications much more often!
With Novacura Flow, customers can keep their customizations outside of the ERP, as low-code applications. Then, when the need for an upgrade comes, they simply "reconnect" Flow applications to the new IFS version, without porting them.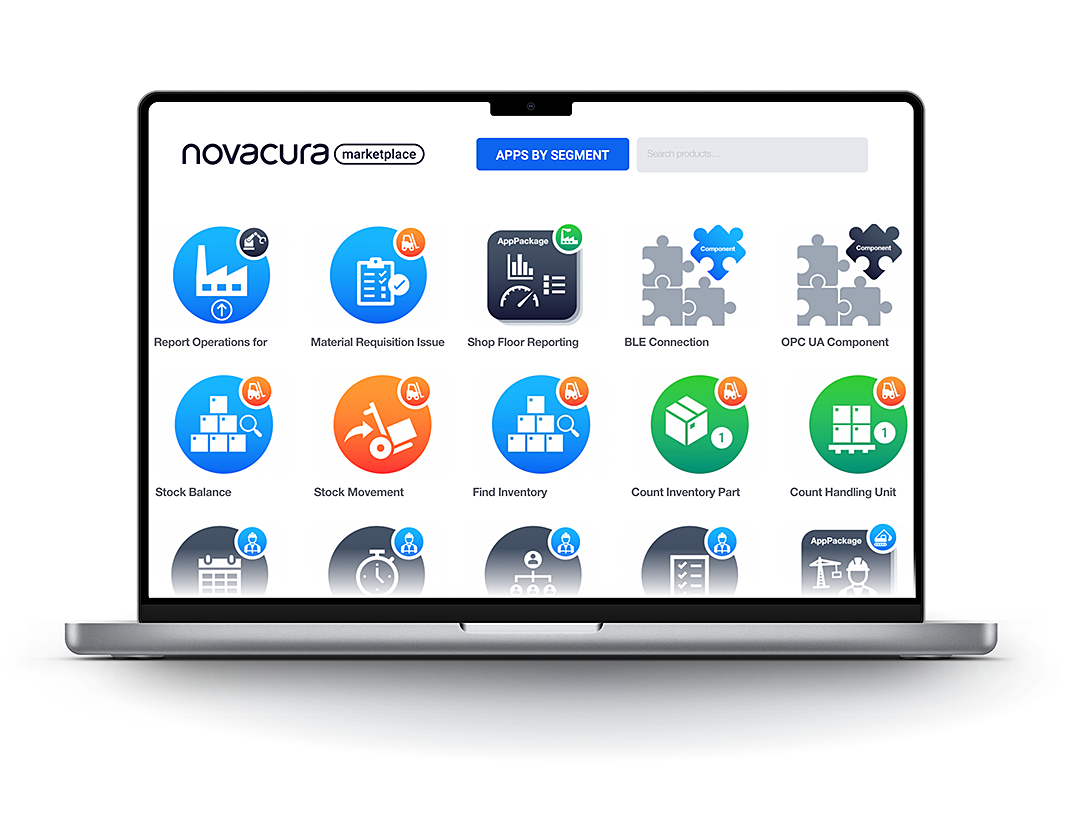 Additional ERP Applications in our marketplace
Novacura Flow is not only the ability to create low-code applications that expand ERP systems. Because it is next-generation low-code, it is equipped with 100+ ready-made ERP applications residing in the Novacura Marketplace. These applications are prepared to fill in typical ERP gaps; Novacura Marketplace offers applications like mobile warehouse management, mobile work orders, or shop floor reporting (to name a few). But we go a step further by offering application components that present how to use Novacura Flow with various technologies (like AI, document processing, or ERP integration). Developers can use these components and build fully functional applications like they were building them from blocks.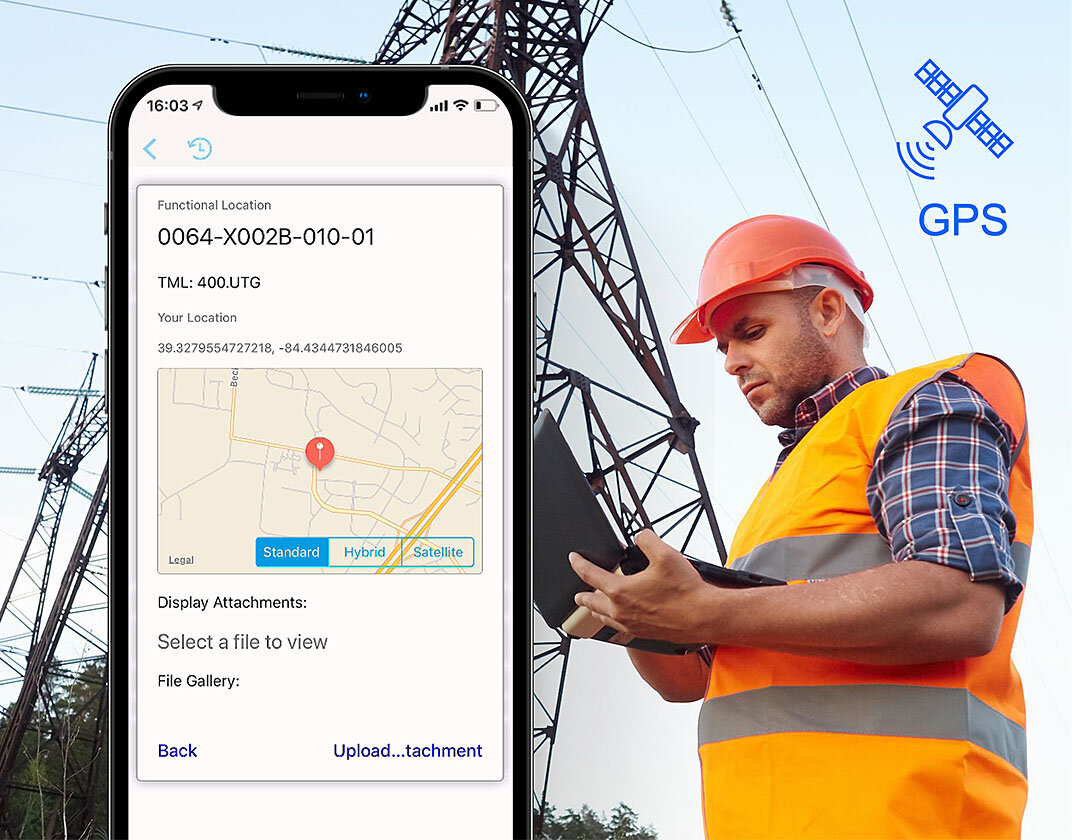 Mobility together with features for demanding industries
By adding the Novacura Flow layer to the IFS system, we can widely expand the functional and technological capabilities offered by the entire solution (IFS + Novacura Flow). Novacura Flow can act as an additional versatile user interface for IFS, bringing mobility and simplicity of use. Novacura Flow supports the most demanding industry requirements and offers specific features like barcode scanning, offline mode, GPS location, manufacturing equipment connectivity, mobile printing, all mobile platforms support, and much more. As a consequence, it performs equally well in a warehouse, on a shop floor, or out in the field.
Novacura Flow fills ERP gaps
We know that every business is unique and needs specific solutions. With Novacura Flow, you can create specific ERP applications that expand the standard capabilities of your ERP system.
TAKE INTO CONSIDERATION WHEN YOU CHOOSE AN IFS PARTNER
Below we summarize criteria that in our eyes are important for companies that are selecting their IFS implementation partner. We gathered it over the years of existing in the IFS market.
These criteria are not only important for customer companies – they are also very important for us! We use them to constantly improve our company and our offer to better address these customers' requirements.
The Partner should offer a wide set of services and support the entire ERP lifecycle – companies grow, they change their processes and increase expectations. Companies require a wide set of ERP-related support services to be ready to adjust ERP to their new situation.
The Partner should have proven experience with similar customers – this gives the Partner's ERP consultants sufficient knowledge not only about IFS but about real processes that exist in specific industries. This is so that they immediately understand customers' needs during an implementation process and can proactively propose the best practices observed during previous projects.
The Partner should have a stable financial situation and proven growth – this is a clear signal that the Partner company and its unique way are appreciated by customers. It is also a warranty that the Partner will not disappear one day, leaving the company without support.
The Partner should be at least a mid-size company with offices in several countries – no matter if you are already a global company or you just operate in one country. As you grow, you will need local support in the new locations. A global IFS Partner can support you with that growth by having the ability to scale their project team.
The Partner should focus on innovation – this shouldn't be just another consulting firm that offers IFS implementation services using IFS methodology. The Partner should introduce innovations, which is a signal that they constantly think about providing efficiency to their customers. Moreover, shows that they are open to technical innovations and will help you adopt the latest technologies.
The Partner should be an official IFS channel partner – this is proof that IFS evaluated the Partner's company. It also means that IFS is not just another business line for the Partner, but they treat it seriously. And lastly, you get a single point of contact for delivering both IFS licenses and IFS services.
We do our best to fulfill all the above criteria, offer best-in-class service, and ultimately become your IFS partner for years!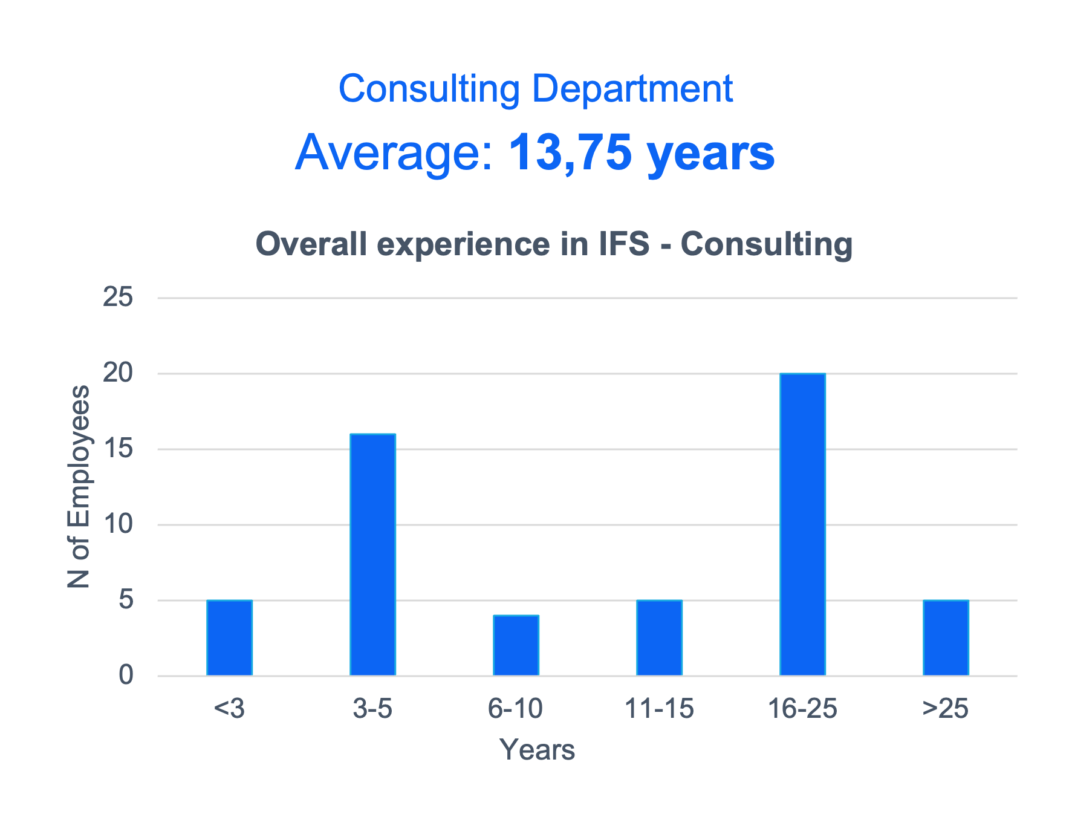 Our team:
IFS competencies & experience
Our Service division hires the best IFS consultants you can find in the market. A lot of them have 10+ years of experience in IFS.
They have realized dozens of projects connected to IFS systems – implementations, upgrades and service projects.
Our Teams are located in our offices around the world, so we can be really close to our customers when they need it, and provide cost-effective offshore support whenever it is possible.
Our support
24 h service
Novacuras IFS services don't just end in the Consulting Department. With our dedicated Customer Service Department, we can provide 24/5 support for the entire IFS ecosystem (from technical layers to the implemented business configurations and customizations). Based on that, we can offer the best-in-class SLA parameters - down to 2 hour reaction time for High Priority issues.
Our Predictability:
Mature project management methodology
The success of our projects is not only based on the skills of an individual consultant. To be able to perform big projects, we must act as one team, where all team members share the same tools and methods, and aim at the same goal. In Novacura we have established a Project Office unit, which establishes our project management methodology and tools. It also controls projects at various stages. With that, all projects are transparent for the entire organization and can be monitored on regular basis. As a consequence, we achieve predictability of the results and schedule.
Industry expertise:
Our Solutions for industries
We believe, that only a combination of both technical skills and specialized industry knowledge brings real value to our customers.
Thanks to hundreds of delivered projects, our IFS ERP consultants can now advise our customers in relation to their specific industries.
In addition, we've prepared end-to-end software solutions for specific industries. These solutions utilize the potential of combining IFS and the Novacura Flow platform. 
We are Gold Channel Partner OF THE YEAR 2022
Novacura has been partnered with IFS since 2015. Our Channel Partner Agreement includes the Nordic region (with the Baltics), where Novacura will Resell and Co-sell IFS Cloud.
Novacura was awarded IFS Channel Partner of the Year in 2017, 2019 and 2022. An exclusive and honorable status only given to the best IFS partners.