..
cloud architecture at hand
Novacura Flow as SaaS
Connect all capabilities in a well-managed environment. Get better access and data flow with a single comprehensive solution.
FLOW as SAAS
Novacura Flow Server – located in the Cloud (Microsoft Azure Cloud)
Multiple environments – Prod, Test, Dev etc.
Platform-as-a-Service Environment – Physical infrastructure and O/S maintenance and security patching maintained for you.
Flow Cloud Service - handled by Novacura employees specialized in Novacura Flow / Cloud technologies
Flow Platform updates performed on request by Novacura using cloned environment to reduce the downtime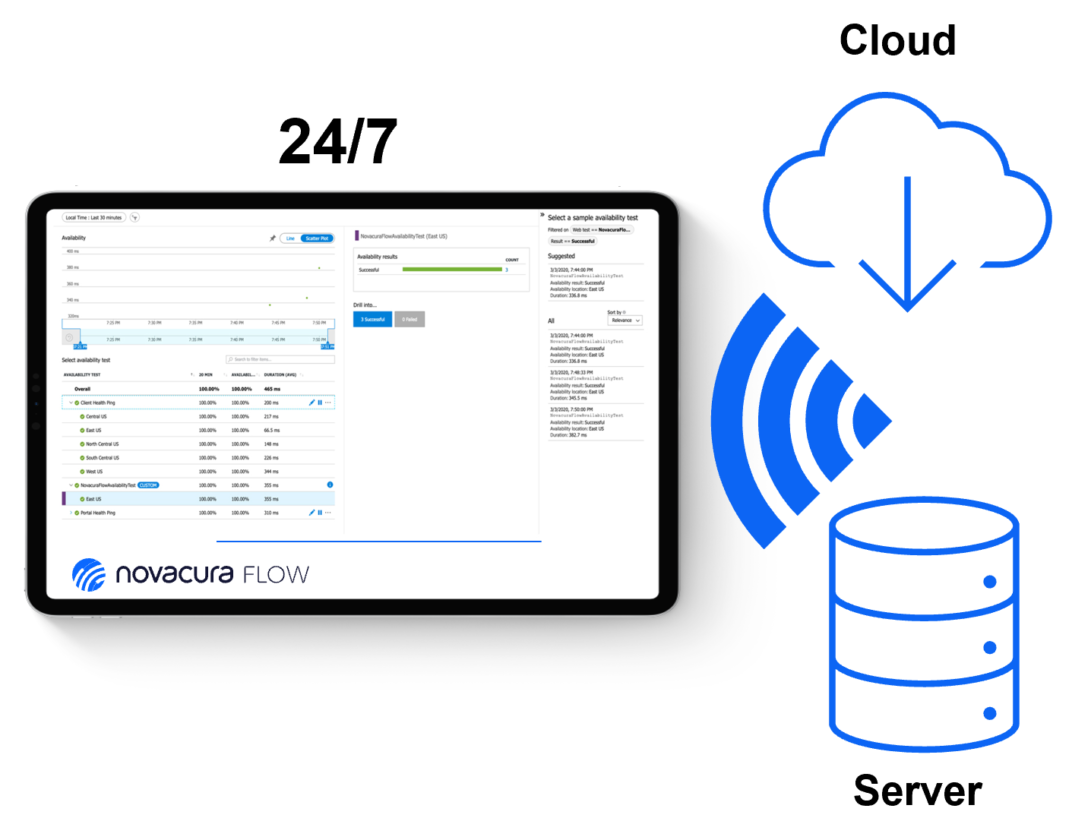 More advanced capabilities
24/7 automated monitoring and alerts – IT Environment & Flow Server ("up & running")
Regular backups/backup recovery – by Novacura
Full Flow Maintenance included:
Customer can get all new versions of the Flow product – including new features/bug fixes
Customer can report any issues (related to Flow) and expect problem fixes
Optional: Dedicated SQL database (based on Azure SQL)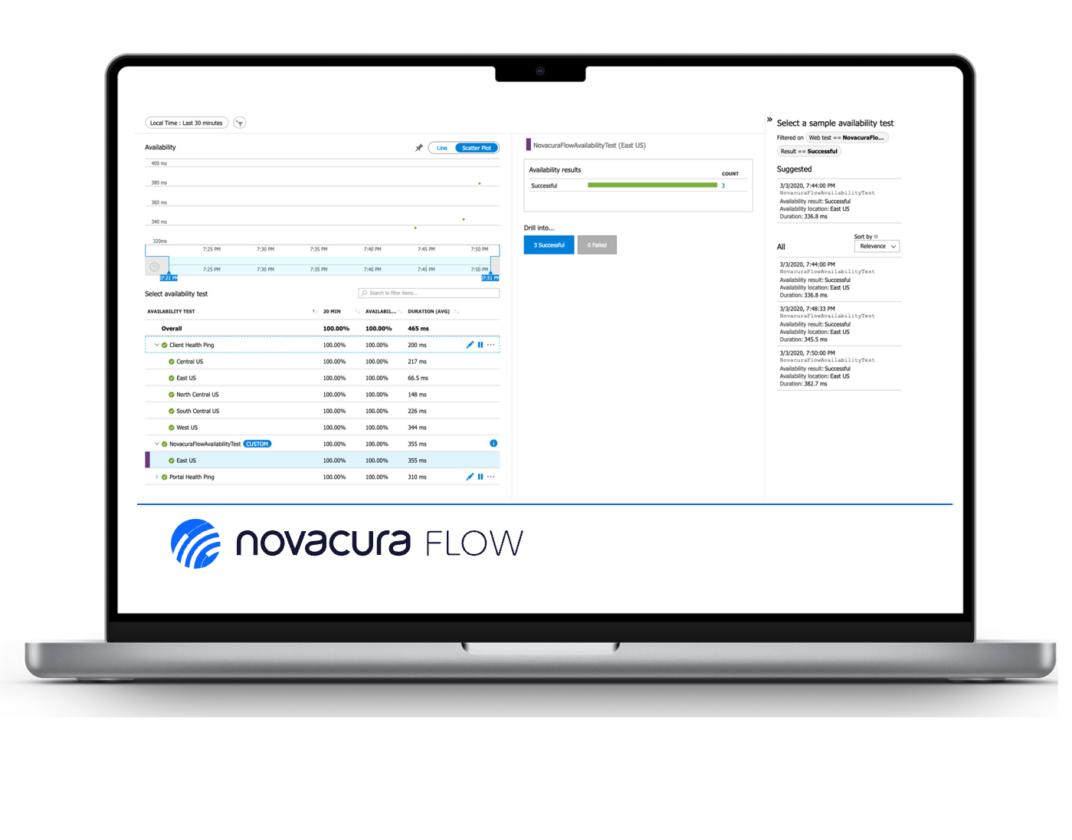 Monitor key parameters
Is-up-and-running monitoring
for Flow Server – 24/7
Flow environment availability – 99,9%
Backup parameters (environment meta-data, no business data)
RPO (Recovery Time Objective) – 24 hours
(how long will it take to recover data from the last backup)
RTO (Recovery Point Objective) – 24 hours
(how often the data is backed up)
"Novacura Flow is a great engine to integrate IFS Cloud with Salesforce and Apttus so that our sales team will have an up-to-date view of parts inventory."
Josh Burns
Software Development Manager
Jensen Precast
Various architectures
Novacura Flow uses various cloud architectures to connect your organizations in different ways. Each approach is tailored specifically for your business.
ON-PREM, Local data center (owned by the customer or 3rd party)
Private Cloud - other than Azure
Azure Cloud
Our consultants will assist at every stage of implementation.
Multiple operations
Novacura Flow's cloud architecture enables you to combine various digital technology components in a cloud environment. Your organization can concentrate on the most important elements of the business in a dynamic environment. You can store and access your data from different areas without the risk of losing it.