Novacura attended the Warsaw Industry Week trade show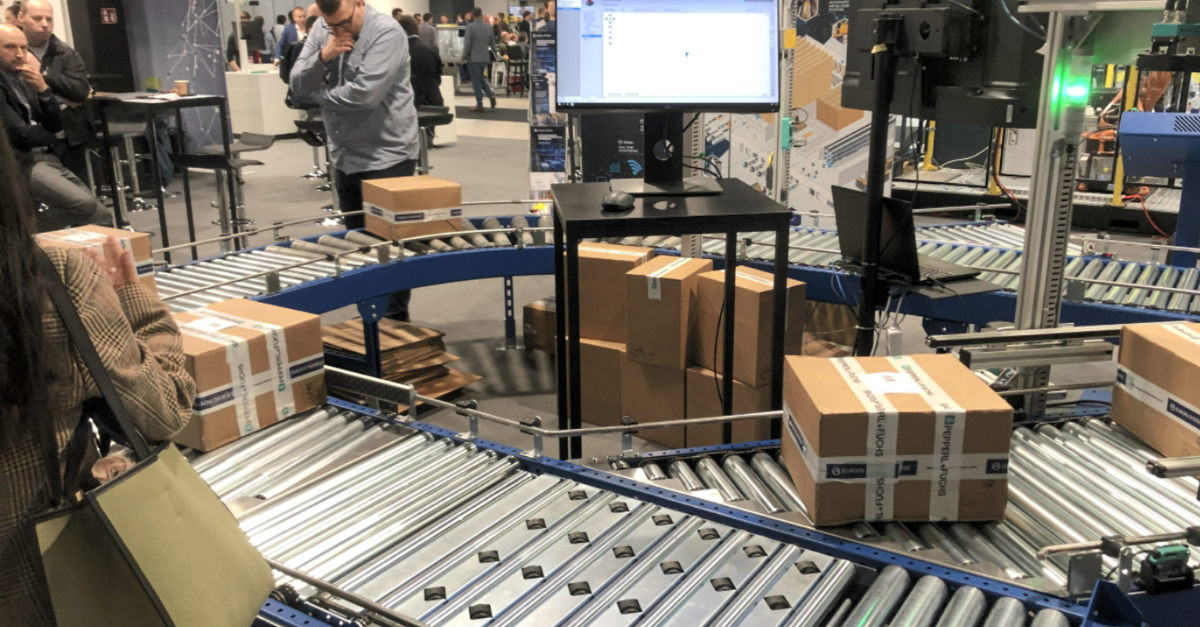 Warsaw Industry Week 7-9 Nov 2022, Warsaw, Poland
INTERNATIONAL TRADE FAIR OF INNOVATIVE INDUSTRIAL SOLUTIONS
The Warsaw Industry Week is an international trade fair for innovative solutions for various industries in Poland and abroad. Since 2016, the event brings together various companies that want to present their innovative approaches to activities in manufacturing, warehousing, robotics and other technological areas that can play an important role in the Polish domestic and foreign economy.
In this year's edition, the Warsaw Industry Week brought together around 17,000 registered participants at the PTAK WARSAW EXPO in Warsaw. Analysts, entrepreneurs, managers, business developers and other industry experts were attracted by exhibitions of 300 companies and 60 conferences under one roof of the exhibitor complex at PTAK WARSAW EXPO.
Novacura in follow up on industrial innovation
The Novacura did not presented any of solutions in the event, but we were present in Warsaw on November 7-9 to follow closely the development of the Polish market in manufacturing and warehouse operations. These areas are very close to our business expertise and developments that we have been implementing for almost 20 years around the world, and therefore we want to show with our presence that we care about Polish business and the economic growth.
International influence of the innovative technology
Among the many impressive representatives from Poland, Germany, Denmark, the UK, Japan, Sweden, who introduced their interesting demos with robotic arms, excimer lasers, AI-enabled conveyor belts and software solutions, were companies offering a better processing formula for warehouse transportation and various production equipment.
View of the venue at the PTAK WARSAW EXPO
The companies demonstrated their innovative technologies to improve operations simultaneously raising awareness of the fundamental values of Industry 4.0. The development trend of Industry 4.0 has been very visible in Poland for many years now, and its advanced progress in business improvement, which Polish companies have made over the past decades is also remarkable.
Robotic arm to support production.
Many companies have presented their technologies equipped with a software customized for internal operational needs. We could see industrial automation in the form of pneumatic robotic arms and advanced electronic modules for production, which were supported by a software dedicated to specific tasks on the shop floor. 
A robotic arm with a pallet stacking system as a solution for logistics and manufacturing companies. The mechanical arm is backed by software that helps create sequences to build straight pallets with stacked boxes.
Not all of these solutions were dedicated to the full control and mobility that Novacura's warehouse and manufacturing software can provide. WMS functions played an important role in the event, but we noted that there is still room for improvement that can be implemented on the warehouse floor with our mobile solutions.
Green energy for industries
We were pleased to see increased interest from Polish companies in investing in technology and green energy. Some companies offered a complete transition to green energy to minimize the impact on global warming in the industry. This was an important element that was greatly appreciated by Novacura team, which is also in line with offered by us solutions (reducing paper documents through a barcode system).
Novacura was very impressed with the effort the organizers put into this successful event. It was proved once again that the Polish companies are among the most innovative ones and surely they can positively influence the global market.
We can say that the trade fair was divided into two sections that played an important role during the event:
Industry meetings – 60

conferences

on site

were dedicated to all visitors to share knowledge about modern machinery and technology, as well as how to improve productivity and efficiency and optimize the shop floor;
Technology demonstrations – this was the core part of the event, during which companies presented their innovative machines. The technology demos focused on various equipment that can be used in production and warehousing to increase productivity.
In many cases, the technologies were supported by software dedicated to various industries. Mobile solutions for handheld scanners were on display, but none suited the manufacturing and warehousing industry like the solutions offered by Novacura Flow.
Novacura Flow offers a low-code platform that can support all operations in manufacturing and warehousing to increase productivity through mobile applications connected to the ERP system. All operations can directly exchange data with the ERP system and modify various processes through the low-code platform.
We appreciate the innovative solutions presented by the participants as during the whole event we could feel the strong desire to change, develop and improve business. We are happy to announce that we are already looking forward to the next edition of Warsaw Industry Week next year.