Field service and maintenance with Novacura mobile apps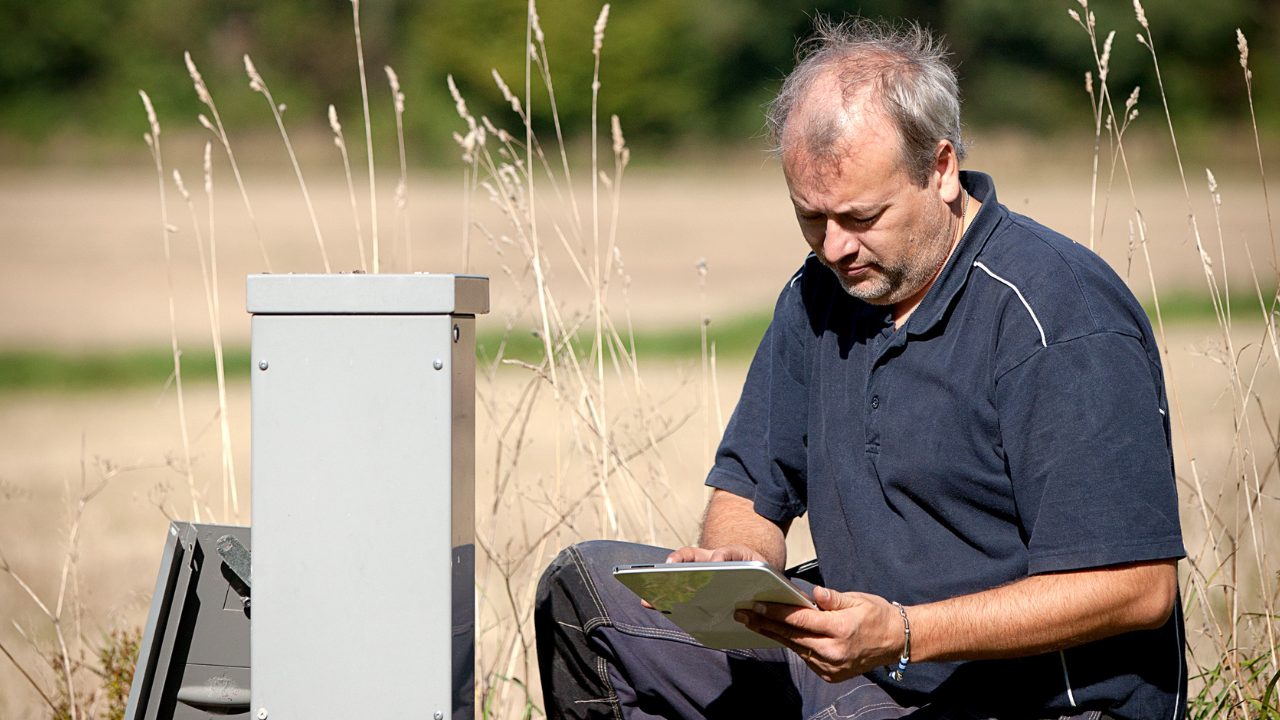 Companies operating within an extended network of industrial installations are constantly exposed to the malfunction of their equipment or systems. Extensive networks require constant support at several levels of maintenance. Preventive measures taken in the direction of machine maintenance, have a proven return on investment when it comes to business evaluation during QBRs. The prospect of protection against losses of the company's current assets is leading to invest in improvements to all of the maintenance activities.
Understand an effective practices
Global technology and service providers that operate as a field service, face tremendous challenges. Inspectors, project engineers, systems and maintenance technicians must focus on multi-level operations to keep operations up and running. These operations very often involve the maintenance of railroad tracks, plant pipeline systems and pipelines that stretch for hundreds of kilometres. These operations are closely linked to entire utilities, chemical industrial processes and oil and gas pipelines.
To understand effective maintenance practices, it is important to recognize problems and challenges. Maintenance capability can vary from industry to industry. The differences do not reduce the importance of maintenance as a preventive measure taken against unexpected machine failures and downtime. The global requirements for each network remain the same. Each company needs to focus on several aspects:
No communication to the standalone system – inefficient  communication doesn't to be constantly aware of upcoming changes to track the status of maintenance tasks;
Equipment failures – setup and machinery adjustment cause slowdowns and long-lasting downtime;
Problems with paper work – the use of paper work is difficult in remote work not only because of the difficulty of sending documentation and reports by mail, but also because of the risk of losing printed documents in various work circumstances;
Administrative costs and clerical errors in data entry – errors on checklists or reports can cause huge disruptions and even loss of assets due to inaccurate data;
Lack of offline work mode – maintenance required a number of jobs carried out offline if access to the network is limited due to services in remote locations;
No updates and insight to data – lack of data exchange between systems to keep the entire organization up to date. This can cause a damage in customer satisfaction.
The above-mentioned points will be directly applicable to the computerized maintenance management system (CMMS). Operational departments should be able to track the status of maintenance tasks. Combining all maintenance activities in a single but powerful solution will allow to maintain total control over all operations.
Process optimization tool
Finding the best CMMS software can be a challenge in a high-demand environment. Company will need a highly flexible system where users can realize the entire service demand. The system should allow to build a simple UX (user experience system), where the designed processes are easy to maintain and are clearly understood. 
Proposing the best CMMS software can be difficult. There are not many software vendors who are able to provide systems with as many extensive options as the industry requires.
Novacura has developed relevant software as part of its flagship product. Novacura Flow is a comprehensive software solution that enables users to work in a user-friendly interface and build applications on their own. Novacura Flow software is able to meet all requirements for maintenance and field operations.
Novacura Flow gives its users access to Novacura Flow Studio, which allows to build applications to meet internal operational needs. 
Navacura Flow is a proven solution that has been implemented in more than a hundred companies around the world. We support businesses in the U.S. and Europe that operates in the areas of railroad track maintenance, as well as those responsible for pipeline inspections and power lines maintenance.
Novacura customers are able to create their own applications and implement them in the operations with Novacura Flow. One example of our solutions implemented for an oil services company was a pipeline inspection app.
Here are examples of applications used by our customers.
Information can be updated in real time inside the application. Users as technicians can see an inbox with assigned inspections. They can select the measurement location for readings.
Users can pull a different data from the system using the application's built-in functions. All functions can be flexibly adjusted to meet specific maintenance requirements. 
Capturing GPS locations over time allow easy tracking of all further maintenance areas wit direct location upload. Technicians can review the details of the measurements and make appropriate changes in time.
Field coordinators can see real-time data analytics for inspections taking place in the field. They can improve their forecasts and respond fast to issues.
Novacura approach is based on the expertise of our consultants, who have extensive experience in many industries. With our support, customers can contrast all values against investment risks. This will have a positive impact on long-term planning of financial operations. Using the Novacura Flow solution, companies can expect the following benefits:
ROI calculation – fast calculation return on investment with proven savings and KPI overviews at all process stages;
Easy-to-build applications – Novacura Flow give its users access to virtual studio with a function to build applications with pipeline interface and holistic view entire processes;
Improving equipment effectiveness – predict the wear and tear of spare parts and incoming repairs and adjustments to avoid downtime;
Design and management of equipment to prevent maintenance – create comprehensive maintenance program, that can exclude service from areas less exploited and preparing detailed schedule of the maintenance;
Role-based efficiency and improved productivity –increasing staff performance by assigning operations per application user with possibility to track all the performed actions;
Mobility and offline mode – technicians can work offline on mobile devices (all data is updated later in the system);
Swifter and more accurate communications – prevent quality-related losses with easier information processing and task progress communicated in real-time location tracking for maintenance;
Integrated system collaboration – Novacura applications can be easily connected to existing systems, including ERP, to ensure seamless data exchange between different systems and application users;
Digitization of paper processes – removing paperwork from difficult work environment and preventing documentation losses through digital reports and checklists;
Companies using equipment are required to carry out a maintenance program. This will include data on the actual mechanical condition of the piping system, manufacturing machines or individual machine assemblies in remote locations. Novacura Flow  supports companies in implementing comprehensive solutions that detect problems earlier and prevent major and costly repairs.
Novacura Flow implements solutions for various industries and supports integrations between different ERP systems. We know how to answer your business problems because we understand the importance of a flexible approach to customer needs. If you want to increase the value of your services in the eyes of your customers and increase performance along with revenue, we are the right company to work with. Contact us today.