Field service management software that connects to IFS: key benefits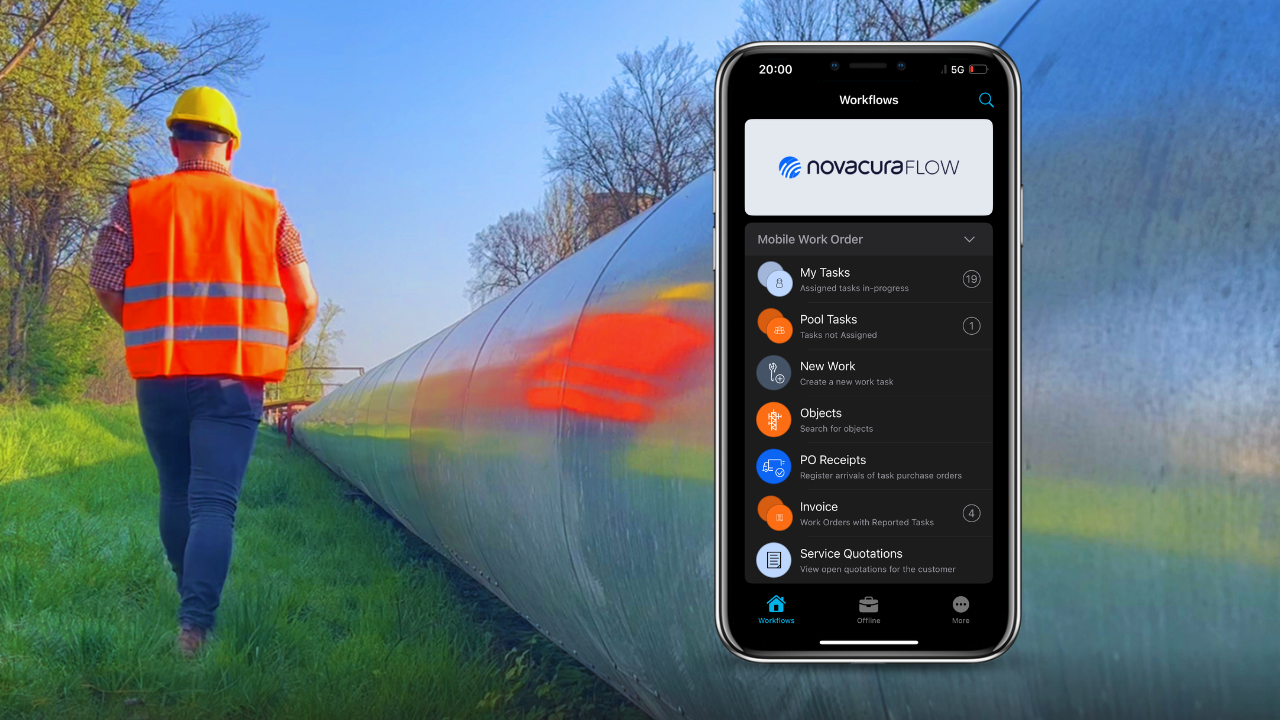 Service and maintenance projects have required appropriate attention to FSM-based control systems. The complexity of service work makes it clear that FSM can only provide an organization with the greatest efficiency if it is based on software that can be customized to meet business needs. 
When determining a cost-effective approach to purchasing FSM software, companies should consider the software's ability to integrate with ERP systems. By relying on such a solution, companies can keep costs even lower when extending the ERP system with additional FSM functionalities. By using the right FSM software, customization of functionalities is possible without extra help from external software development companies. This allows the business to keep ERP modifications free, thereby making the FSM software work as an additional layer built independently on top of the ERP. 
Certain ERP providers, such as IFS, enable their users with special integration capabilities that allow the ERP to be connected to the FSM software. This allows IFS users to manage field service and maintenance capabilities in an isolated system environment. As a result, IFS users can leverage their maintenance standards to meet business objectives with a particular focus on cost efficiency. Connecting FSM software to an IFS ERP system can leverage a company's level of technological development and progress, providing several benefits such as free customizations and many others (see below).
What is field service management software?
Many industrial companies must meet specific standards related to health, reliability, customer satisfaction, safety, quality, and even security. FSM software supports and maintains these standards, enabling digital systems to measure data and execute work. 
FSM software allows all maintenance practices and methods to receive data from ongoing operations. FSM enables maintenance departments to monitor work, perform maintenance more efficiently, handle customer complaints, as well as act in emergency situations, and control all system compatibility. In industrial companies, there are usually two types of organizational structures dedicated to field services and maintenance:
Internal: in-house maintenance structure that allows service and maintenance operations using only internal resources with independent management of facilities and remote installations. 
External:  involves external organizations that independently provide all necessary assistance 3rd parties in maintaining the operational efficiency of equipment and installations.
What is a field service platform?
FSM's software includes two main components to control all operations at remote locations. Combined, they deliver an essential contribution to the business as a field service platform. Here are the components that are important to effective field service and maintenance management:
Mobility:

 FSM software should provide mobile operability to field workers equipped with mobile devices with customized mobile applications that allow them to perform equipment and installation inspections most efficiently. Mobility and mobile apps help maintenance operations operate faster and error-free.

Portals:

 FSM software should enable better control of field operations with a central administrative point where managers and shift planners can prepare better maintenance schedules and forecasts and create maintenance strategies based on relevant operational requirements in a single overview based on interactive portals. 
Only a few systems on the market can provide a fully operational maintenance platform that meets the criteria required by the entire FSM software. 
Novacura provides the Novacura Flow software solution with the ability to operate as a service platform that provides users full FSM capabilities and a platform for developing mobile applications. The Novacura Flow platform is a low-code environment that does not require users to have high programming skills.
The example presented above explains how users can use Novacura Flow, with access to Novacura Flow Studio, environment for developing applications for internal operational needs in warehouses. 
The Novacura Flow platform provides these FSM functionalities to business users:
Deep ERP integration: the Novacura Flow platform can be connected to the most well-known ERP systems like IFS, SAP, Oracle, and Infor 3M and operate as an additional layer to the system, thus extending limited ERP capabilities with new system transactions without harming existing ERP processes. 
Mobility: Novacura Flow users can build desktop and mobile applications on their own and make them available to field workers in just a few hours to cover current business needs. 
Portals: Novacura Flow enables the building of centralized portals that can pull data from mobile apps and allow the creation of customized overviews with KPI dashboards, benchmark tables, and charts that support field service management and analysis. Data from mobile apps and portals are continuously exchanged with ERP systems, providing a single source of data for all ERP users.  
Customization: The Novacura Flow platform allows you to create desktop and mobile applications and customize them at any time to meet business requirements. Once a mobile app is created, as soon as new inspection or system control requirements arise, Novacura Flow users can add them to the app.
Mobile apps dedicated to FSM can be built in minutes and deployed immediately in work environments for field service and maintenance. Apps are connected with the ERP. To make the development process easier, Novacura makes ready-made applications available for download from our Marketplace.
What are the key benefits of a field service platform connected to IFS?
IFS offers its users a broad business management perspective, but with its integration capabilities, it can definitely exceed its performance capabilities for specific field service business needs. Therefore, once IFS is integrated with FSM software, its functions can be automatically enabled and scaled with more customized instruments dedicated to overall field service and maintenance requirements. 
Some benefits of connecting your field service platform to IFS:
Single source of data: FSM software connected to IFS ERP enhances enterprise operability by preserving the ERP system as the primary database for data exchange; thus, mobile applications from FSM software are connected to the ERP database to retrieve data and send updated data to the ERP database in real-time. 

Mobility: Mobile applications available in an FSM software connected to IFS enhance the overall remote control of business operations, previously unavailable in IFS. The apps built with Novacura Flow offer functionalities such as offline mode, which helps collect data in IFS despite network limitations. 

Portals: FSM portals help maintain business visibility from different angles and create direct performance reports from the IFS database based on current inspection results. Novacura Flow platform users can create personalized and user-friendly desktop and mobile portals connected to the central IFS server for easier data review and forecasting.
Customizations: FSM platform connectivity can go beyond existing IFS capabilities with mobile and desktop applications, but also with options to customize system transactions in line with maintenance best practices. 
Cost-effective management: the FSM platform connected to IFS supports all types of maintenance, from corrective and preventive, to fragmentation and correction, which helps build consistent and cost-effective field service strategies and better control business expenses during operations.
A field service employee using a mobile app for Worksite Field Reporting, integrated with the IFS ERP during pipeline inspection.
By analyzing the criteria influencing maintenance productivity, we can conclude that the IFS ERP system connected to FSM software can solve an organization's main sources of maintenance problems. Performance determined by data collected through mobile applications and stored in a single database is the best solution for companies that want to maintain lower field service and maintenance costs with the highest possible efficiency.
Customer case
Learn more about FSM implementation from Novacura in SweMaint, a leading company that operates in the railway industry.
The Novacura Flow platform provides IFS users with the capabilities of FSM software and helps them scale by increasing operability with company-specific mobile applications. Our customers can maximize their system maintenance budget whenever their business requires it, thereby achieving their FSM software ROI objectives.
Novacura provides a wide range of IFS services, and as a trusted partner of IFS, we deliver a best-fit FSM solution that is fully compliant with IFS requirements. Contact us today and see how you can improve your business with Novacura's FSM platform connected to your ERP system. Learn more about our IFS services here.