Barcode warehouse management software: best practices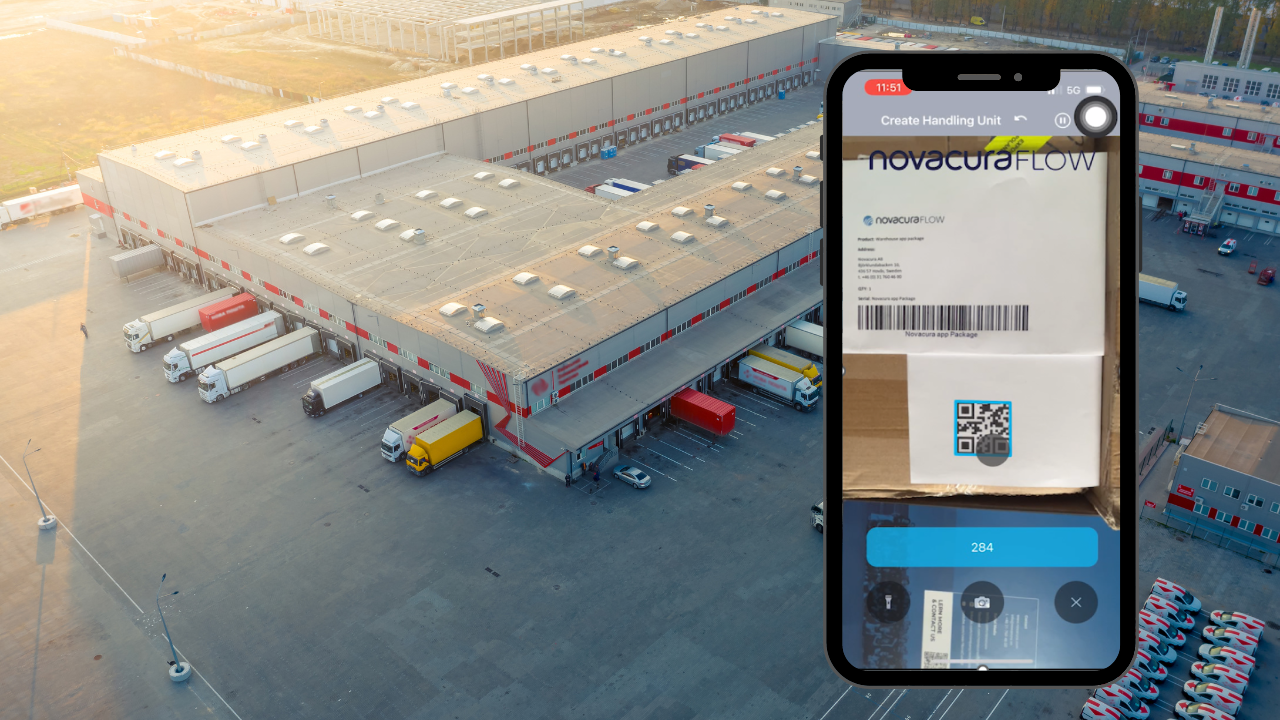 Modern companies in various industries depend on warehouse management; therefore, this part of the business should be monitored by performance to eliminate potential inventory problems even before they occur. The best practice to avoid inventory issues is to digitize internal processes with the software capabilities of a barcode scanning system for a warehouse. 
It is crucial to know that the software that manages the barcode system controls the complete data flow process and is responsible for the success or failure of current operations. While maintaining the best practices for barcode warehouse management system implementation, it is crucial to understand the technology behind the solution. A well-functioning WMS software can fully support the barcode implementation in the warehouse, allow for the reduction of inventory discrepancies and data backlogs resulting from insufficient data management, and enable high accuracy in ongoing business operations.
Warehouse barcode system and its technology
The data in barcodes is based on references that contain descriptive information. Barcodes do not have any item details, as it is just a number that allows the data to be retrieved from or transmitted to an ERP system or similar database. Reading barcodes is only a data entry method, but it is nevertheless a very efficient system compared to the paper-based and repetitive manual registration in an ERP system.
Barcode technology consists of four elements that allow the classification of objects in a warehouse:
Symbol system: optical codification of an object's reference number, most commonly known as a barcode or QR code, which consists of coded information based on Code 39, Code 128, Interleaved 2 of 5 (used by airlines), UPC (Uniform Product Code), EAN (European Article Numbering).
Printers: labels devices with readable symbols dedicated to mobile devices' RFID or image reading capabilities.
Mobile devices: scanners, tablets, cell phones, or other decoders with the capability of capturing images of symbols and conversion into digital information transmitted to ERP via WMS software.
Verification and validation system: a system that assists in recognizing the compliance of each barcode for an asset, which helps maintain the quality of the information system.
Warehouse scanning systems – the barcode descriptive information
Vertical lines shape the barcode image with spaces; in the case of QR codes, it is a composition of quadrants enclosed in a square image. After the barcode data is scanned and loaded into the mobile device, the descriptive information is transmitted to the WMS by radio frequency. The symbols are decoded and converted into typed characters that can be transmitted to the ERP system. 
Barcode images can carry and pull ERP data to scanners with descriptive information as it follows:
LOT, SKU, part number: base information about the object on the location.
Quantity (QTY): the required number of items stored on the location.
Supplier identification (ID): information about the origin of the object.
Serial Number (SN): contains more detailed data distinguishing items in the return cycle.
Expiry date: contains data defining the product's life and the inventory's aging.
Production data: contains the exact details regarding manufactured products from the shop floor, etc.
An example of barcode and QR code scanning from Create Handling Unit Novacura mobile app.
Warehouse barcode system – barcode scanners
Radiofrequency communication equipment (RFCE) allows routine warehouse transactions to be handled electronically, and all data can be decoded and transmitted to the ERP system. Such operations are handled by the WMS software using mobile devices such as barcode scanners, tablets, cell phones, etc. 
Several different devices can be used in the warehouse for barcode scanning:
Fixed Devices: those that are permanently attached to the workstation.
Portable Devices: scanners that can read data from a barcode and store it in internal memory until the date is transferred to the ERP system.
Mobile Devices: radio frequency (RF) based devices that can continuously communicate with the ERP system and send updates to the ERP and receive tasks in real-time.
Portable and mobile devices operate with rechargeable batteries. Modern WMS software is mainly based on radio frequency and mobile devices that allow continuous data exchange with the ERP system. 
Barcode inventory system warehouse from Novacura
A barcode system is a crucial point to keep in mind when implementing WMS software in a warehouse. The WMS should include mobile functions so employees can perform tasks remotely inside the warehouse.
Novacura provides software based on the Novacura Flow low-code platform. As part of the Novacura Flow solution, users can extend the capabilities of the ERP system with WMS software functionalities.
Companies can use the Novacura Flow low-code platform to create mobile and desktop applications connected to the ERP system with unlimited features and new transactions built into the software layer over the ERP system. Using the platform does not require internal staff to have high programming skills, and any BPM solution can be implemented on the fly.
The example presented above explains how users can use Novacura Flow, with access to Novacura Flow Studio, environment for developing applications for internal operational needs in warehouses. 
Here are the main available features and advantages that support a barcode system in a warehouse based on Novacura Flow's WMS solution:
QR and barcode readers: mobile applications dedicated to tablets, handheld scanners, etc., have built-in symbol readers with encoder and verifier functionality.
On-the-fly changes: using the low-code platform allows changes to be made to applications in real-time. This will enable users to add additional functionality, such as barcode scanning, to mobile applications whenever needed.
Flexibility: any application can be deployed with barcode scanning functionality in its interface to support warehouse operations, such as order picking, and any enterprise administrative tasks, such as registering expenses against barcode receipts or invoices.

Deep ERP integration:

 Novacura Flow apps integrate with ERP systems so that data from Novacura mobile apps can be automatically exchanged in a central database. Novacura WMS software also integrates with all printer and label systems, so the solution provided meets all barcode operations and scanning requirements.

Low-cost: building applications do not require external consultants and allow the primary system to be maintained as an ERP without costly modification. In-house personnel can build barcode-based applications without high programming skills.
The barcode system plays an essential role in warehouse operations and is crucial to the good functioning of the company. Therefore, a WMS should include this functionality as an absolute foundation. Novacura offers a WMS solution built on an ERP system with flexible barcode scanning functionality.
Customer case
Learn more about WMS implementation from Novacura in an US food industry, at Land O'Frost company.

Novacura provides solutions with WMS functionality for various industries. Our software fully supports barcode scanning functionality and different system integrations to provide users with the best possible business results and increase operational capabilities at a relatively low cost. Using our solutions, a company can estimate ROI ,based on the hours spent on operational modifications. Contact us today and see how you can improve your operations with barcode scanning functionality from Novacura.