Product News
New Novacura Flow Android Client Available on the Google Play Store
The Novacura Flow Android client has a fresh new look and feel that'll make your day-to-day tasks even easier. The new release focuses on three key areas: an improved look, quicker response times and an easy-to-use interface. Old frameworks were removed, a stronger core was built and a facelift was given to ensure the ultimate experience.
Watch this 1-minute video to find out what's new:
Download the new client today and experience it for yourself!

Available on Android. iOS version coming soon!
*Ready to use with your existing Flow 6.x servers.

The new Novacura Flow Android client makes the user experience as simple and seamless as possible. Everything that you know and love about the Novacura Flow app is still there, now with a clean and modern look. Optimized with you, the user, in mind. 

Fresh  Design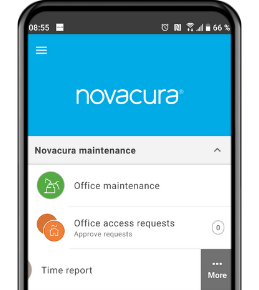 A perfect blend of user-centric functionality and minimalist design provides a clean and modern look without sacrificing function.

Text Easier to Read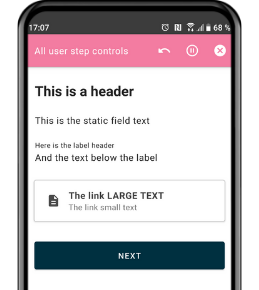 Style and structure changes improve the legibility of text and make it easy to differentiate between headers, label headers and static text.

Date and time picker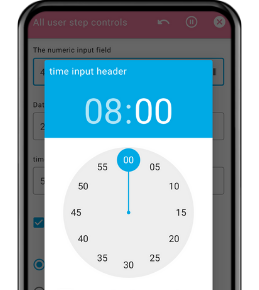 Selecting a date or time has never been easier—or more fun—with our enhanced calendar and time picker.
New icons
Visualize your menus in a new way with modernized icons from our all-new icon library.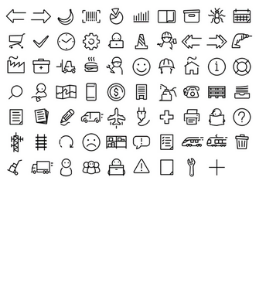 The new Novacura Flow Android client is optimized to improve efficiency and responsiveness, reducing the number of clicks and eliminating unnecessary processing steps. New search and sorting capabilities also make the content easy to maneuver.
Less clicks per operation
The new client is optimized to keep clicks and field entries to a minimum without limiting functionality, saving you valuable time with each operation.

Turn off workflow animations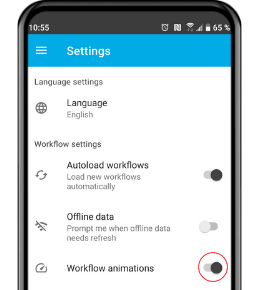 Improve overall efficiency and responsiveness with the ability to turn off workflow animations.
List selection show inline
It is now easier to visualize—and sort through—your list options with the use of card and grid views.

Sort and search enhanced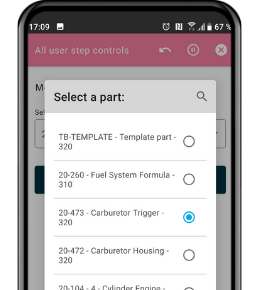 The new Novacura Flow Android client was built with a focus on usability. The simple, intuitive design guides users through the client, making it easy to learn. Offline capabilities were also enhanced to ensure users can gain access to the information they need from anywhere.

Clearer navigation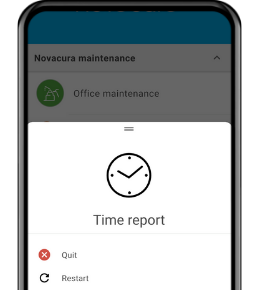 A simple and consistent layout with clear navigation makes it easy to get around the app and reduces the time needed to train new users.

Single-

step back button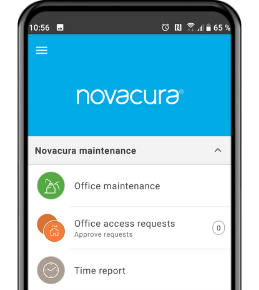 Save time and get to your destination with a single-step back button rather than a history view.
Offline capabilities enhanced
Offline data is now easy to manage with improved error handling, a download all button and banners to display the status of your offline data transfers.
Simplified connection configuration
A new user or device can be connected to the server through the encoded server details that are available from within the client.
See more solutions for your ERP system.
Improve now
See our entire collection of applications to streamline your operations and much more.
Frequently Asked Questions and Answers
How do I download the new Android client?
You can download the Novacura Flow client for Novacura Flow, directly from the Google Play Store.
What versions of Flow work with the new Android beta client?
The Novacura Flow Android client only works with Flow version 6.0 or higher.
When will the iOS beta client be available?
We are currently working on the iOS alpha version and will send out an announcement once the client is available to download on the App Store.
Can I install more than one version of the Flow client on the same device?
Yes, you can install more than one version of the Flow client at a time. You don't need to replace or remove the previous Flow client.
Where can I submit feedback?
Please provide feedback on the new android client to: feedback@novacura.com.