ERP Guidebook
Novacura Flow as a certified solution for SAP
Novacura Flow is a low-code platform and BPM platform that extends the capabilities of popular ERP systems. For many years, Novacura Flow has been equipped with a dedicated SAP connector that enables the integration between Novacura Flow and the SAP systems family.
In the autumn of 2020, Novacura Flow became a Certified Solution for SAP S/4HANA and we're happy to say that you now can find Novacura Flow on the official SAP Store as a certified extension.
Moreover, Novacura AB is also listed on the official SAP Partner Site (SAP Partner Finder) as an SAP partner, that provides additional solutions and corresponding services for specific industries.
How Novacura Flow extends SAP capabilities
Novacura Flow makes it easy to get more out of the SAP system through the SAP Connector.
With Flow, you can turn your business processes into simple, user-friendly, repeatable applications that interact directly with your SAP system through a BAPI add-on or REST calls.
Put your processes to work

Turn your processes and workflows into multi-user applications, run tasks in parallel, use sub-workflows, send push notifications, create components that can be reused, and much more. Your user-friendly Flow apps work on practically every device.

Build powerful applications

Don't be limited to just a standard ERP user interface! With Novacura Flow, you can build independent applications. No matter if you need simple mobile apps for technicians who work in a field, or you need complicated dashboards for your managers, or you need portals for your contractors – Novacura Flow can help you create all of them. And you will do it in a rapid way – this is a low-code!

Connect everything together

Novacura Flow acts as a layer on top of your existing business systems: a layer containing all your business processes, where you can connect your people, processes, and technology exactly how you want to.
How to implement it in 4 simple steps
Design your processes with Novacura Flow Studio 
The Flow Studio is where you start to design your processes. Draw your process in the drawing tool, set up both user interaction steps and integration steps to read and modify data in the SAP system. Create processes that work exactly how you want them to with no or minimal coding skills.
Connect your processes to your business system(s)
Then, through the integration layer, you connect your processes to your SAP system. You can connect your processes to pretty much any business software, from databases to IoT sensors and everything in between. Record data once and use that data wherever you need to use it.
Launch your new, powerful process application
Finally, test and launch your new process application! You can push out a new app, or changes to existing apps, in just a few minutes. These apps will work on every device, from desktop computers to tablets, cell phones, barcode scanners, IoT devices, whatever you need.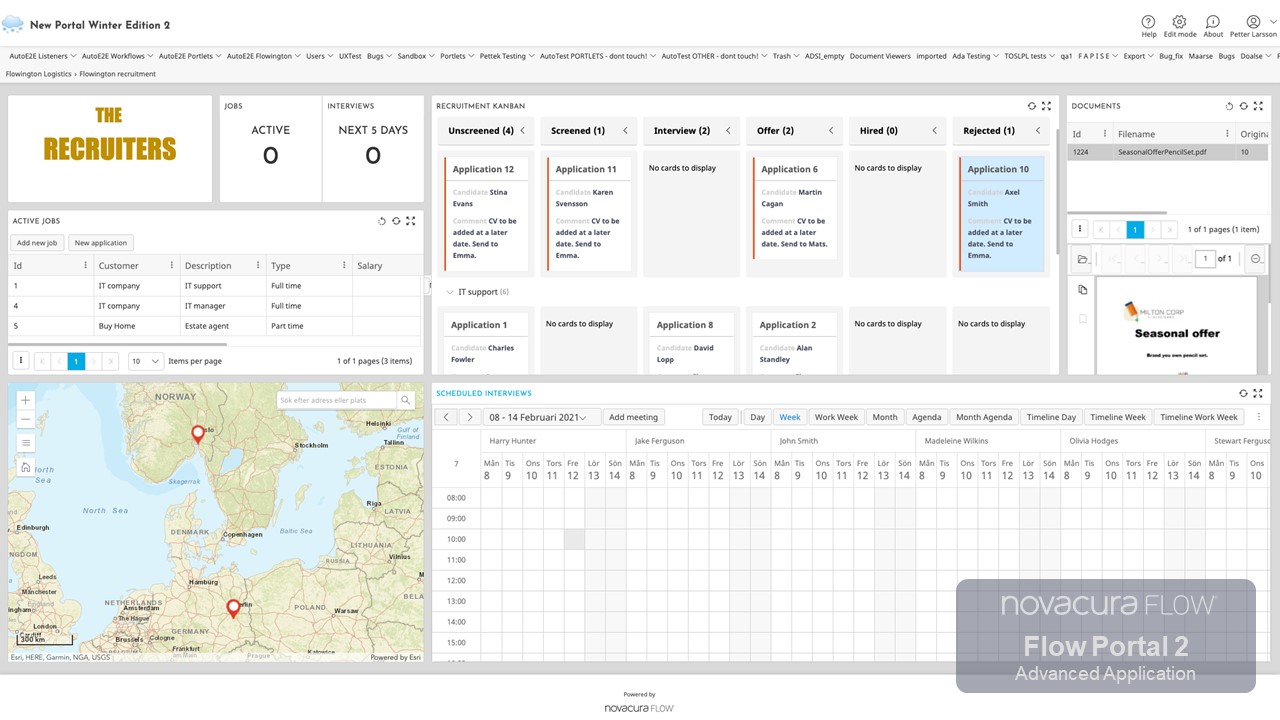 You can also choose one of the ready-to-use applications
With Novacura Flow, you don't have to create all applications and ERP extensions from scratch! You can take the advantage of the Application Marketplace and find an appropriate solution that matches your independent needs. And don't worry – these applications are mostly open for modifications – so you can still change it and adjust to your individual needs. Read more about the Novacura Flow marketplace.