Corporate News
Novacura attended BPM 4.0 Summit in Berlin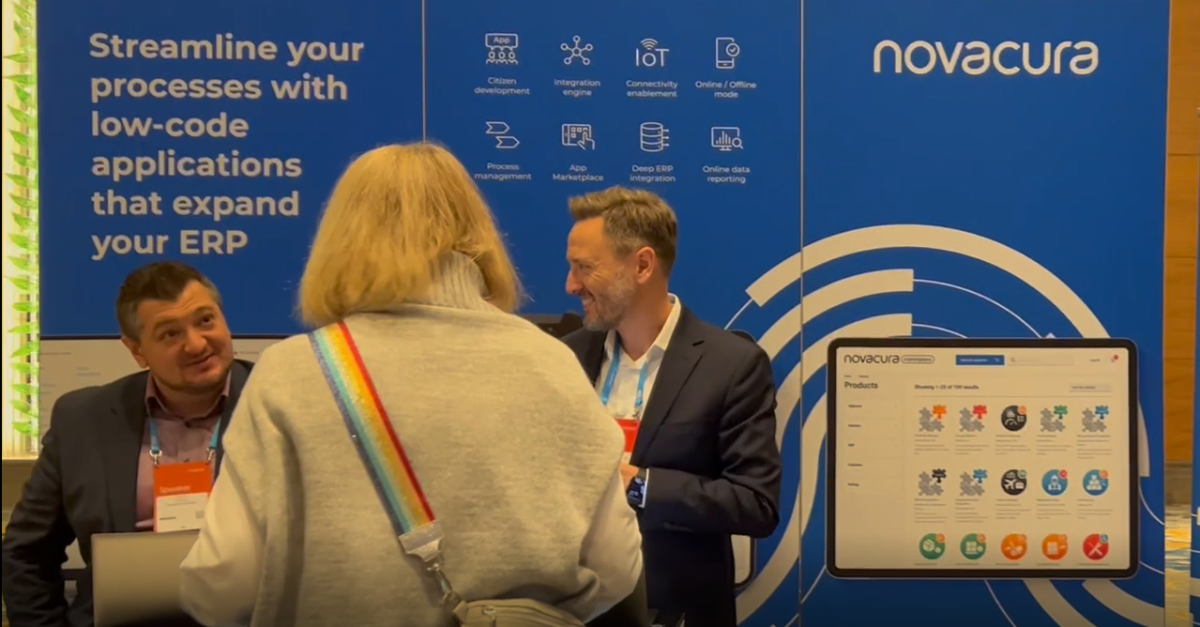 27-29 November, BPM 4.0 Summit in Berlin, the Titanic Chaussee Hotel
It is important for any company to have a good command of internal capabilities to
regulate all processes. Well-managed business processes allow companies to
provide top-quality services and build a strong network. These benefits are strict important
in manufacturing, logistics, constructions, mining, and many other
industries whenever it comes to streamlining internal processes.
One of the main goals of a well-functioning BPM is to connect different departments across
the organization and simplify the daily routine tasks performed by the personnel. It is
very important for companies that want to save money and get results on ROI.
This is why companies are eager for continuous improvement in this matter. 
The main hall at the Titanic Chaussee Hotel during BPM 4.0 Summit in Berlin.
November 27-29, Novacura participated in the BPM 4.0 Summit in Berlin, at the Titanic Chaussee Hotel. The event was attended by 23 exhibitors and visited by more than 150 experts from various industries. Different companies shared their knowledge and experience in Business Process Management.
Novacura had the opportunity to present its proven solutions in building dedicated processes for various industries. Our experts Łukasz Majer and Ergino Kastrati presented, HOW TO ENHANCE STATIC ERP TO WORK AS A FLEXIBLE PROCESS OPTIMIZATION TOOL. Novacura presented its solutions that can be implemented in companies to optimize the BPM area. The presentation program included the following topics:
GOAL: Optimize processes in a rapid and continuous way.
NEED: Software that would drive change and control new processes.
OPPORTUNITY: Utilize ERP system for data exchange and connect departments in your organization.
PROBLEM: ERP tends to be a blocker to change – it's difficult to adapt control and modify processes.
SOLUTION: Novacura Flow's low-code platform is dedicated to expanding ERP systems. With this platform, companies can easily build mobile ERP applications, make them available to employees and continuously improve the processes running around ERP systems.
During the conference, Novacura met with companies that claimed to have several serious problems with internal processes. Among those mentioned by business representatives from industrial areas, we can point to the following:
Overloaded ERP modifications – business experts from various companies claimed that they had implemented too many modifications to the ERP itself, and were therefore no longer able to upgrade their existing ERP with the latest version. This is a very common problem for many industries that require continuous process improvement based on frequent changes that result from external economic factors.
Mobility and Offline Mode required in construction – those responsible for streamlining processes in the construction industry have noticed that their capabilities may not be sufficient to conduct enough construction operations. As a result, there was a significant need for streamlined processes that would help personnel work remotely via mobile devices, in an environment where they may be able to process despite periodic limitations in network connectivity. 
Business solutions from Novacura
Novacura offers the Novacura Flow software solution based on low-code technology. With our product, companies get access to a low-code platform on which they can create business processes and integrate them with the ERP system. The solution allows them to build their mobile applications and deploy them in an operational environment. Novacura's product, despite its technical capabilities, is fully tailored to the specific BPM needs listed above as BPM challenges. We offer these advantages to our customers:
Evergreen ERP – Novacura Flow software is a solution built on top of the EPR system that does not require EPR modifications, as it allows users to create new processes fully integrated with ERP in a separate environment.
Mobile apps – users can create their BPM-dedicated business apps using Novacura Flow's low-code platform or use ready-made mobile apps from the Novacura Marketplace in their business.
Offline mode – Novacura software has capabilities that allow employees to work offline while using applications made within the Novacura Flow platform. The apps are fully integrated with the ERP system and can exchange data with the ERP as soon as the network is back in range of the app user.
Novacura has proven that its solutions are well-positioned among BPM tools. We have customers in various European countries. We have been providing our software platform for streamlining BPM operations in various industries. Contact us today and see what we can do for your company.