Corporate News
News about IFS Cloud in the context of your business area
As IFS Partners we've noticed that many of our customers are curious about the newly launched IFS Cloud.
Therefore we want to highlight some of the presentations from the second release of IFS Cloud, 21R2, which can help you deliver when it matters most.
When watching the presentations you will get highlights from IFS representatives on the latest version of IFS Cloud. You can also access industry-specific presentations about how the latest innovation will benefit your business.
Hear, among others, IFS Chief Product Owner, IFS Sr Product Manager and IFS Sr VP of Business Applications talk about the latest release of IFS Cloud. How can it help you on the way to achieving your goals and what tools, features and capabilities are available to do so?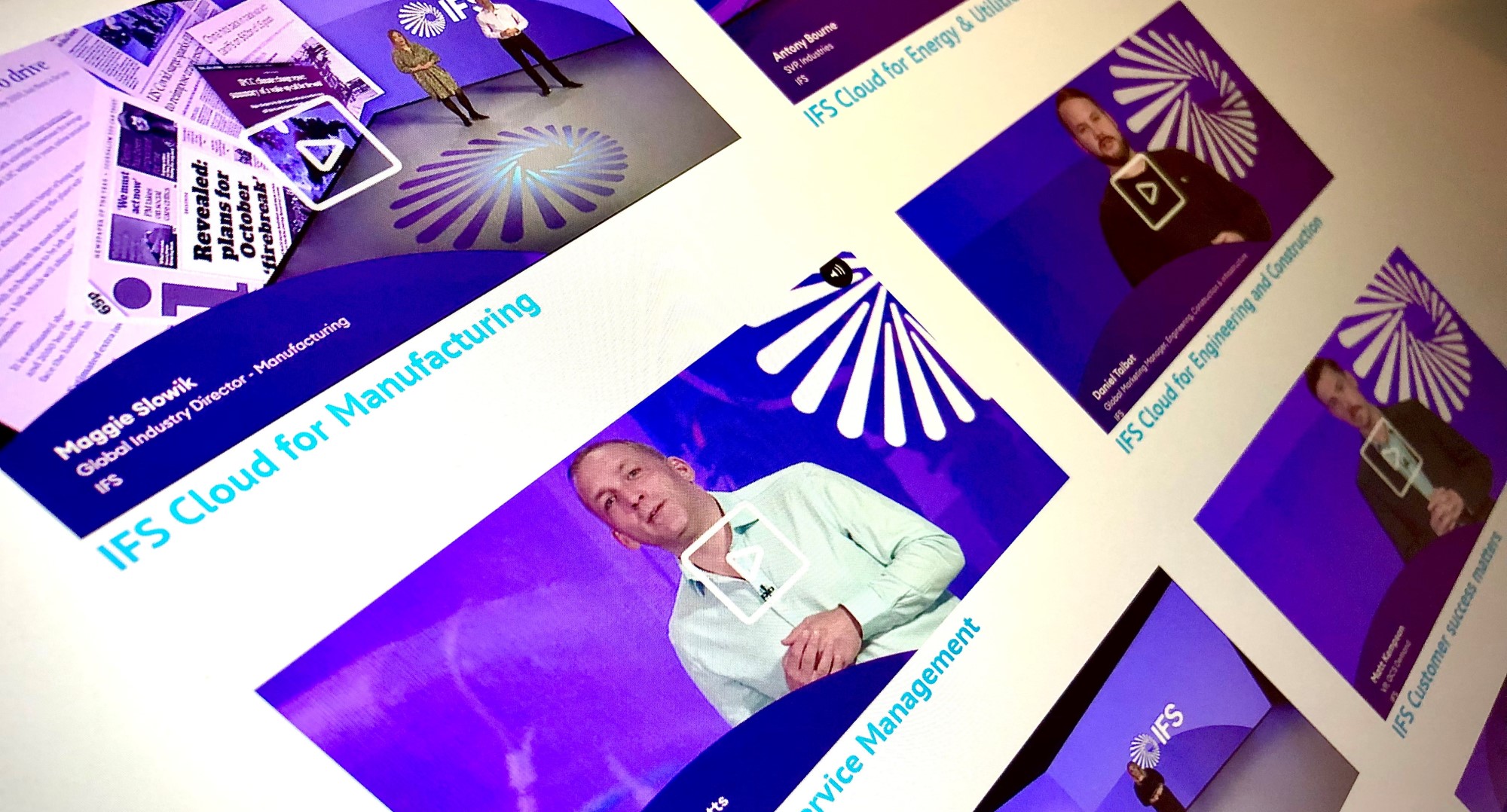 10 release presentations to choose from:
 21R2 Product Highlights
 Value of Evergreen
 Added Value Services for IFS Cloud
 IFS Cloud for Manufacturing
IFS Cloud for Construction
IFS Cloud for A&D Manufacturers
IFS Cloud for Aviation Maintenance
 IFS Cloud for Energy & Utilities
 IFS Cloud for Telco
 IFS Cloud for Service Management
Access the presentations and find out more about IFS Cloud in the context of your business area by clicking on the button below.  
Get instant access to industry related videos
:
Please fill out this form
Thank you for your message.
We will contact you soon.
An error occurred while submitting the form.
Please contact us by phone.