Customer Story
Mobile approach to manufacturing operations in Nolato Cerbo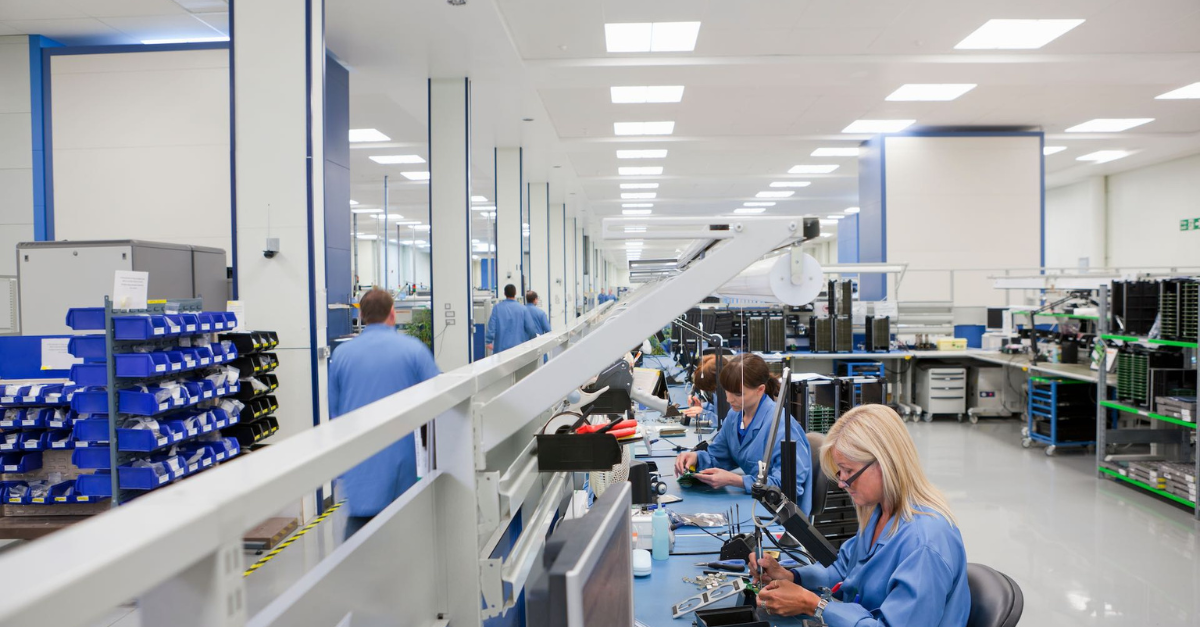 Manufacturing processes require continuous improvement, what is closely linked to warehouse management and product distribution. All internal processes in manufacturing industry are highly dependent on the efficiency of employees and the software systems that are in use. Companies that operate with high quality products are aware of importance of these factors. A lack of improvements in both of these areas can lead to low productivity, continued customer dissatisfaction and increased costs.
Novacura solution for manufacturing
In order to streamline production processes and internal logistics, companies are keen to create more autonomy around existing systems. This approach involves extending capabilities of the ERP system with mobile solutions  which helps  to manage internal operations.
Novacura Flow is an example of a comprehensive software solution that allows users to create manageable applications directly connected to the ERP system. With this kind of solution, customers can meet market demand in the manufacturing industry.
Inventory management solution for Nolato Cerbo
Nolato Cerbo is the Swedish company that develops medical solutions and manufactures complex product systems and components within medical technology, as well as advanced packaging solutions for pharmaceuticals and dietary supplements. The company operates in more than +10 countries and has noticed the significant production growth during the last few decades, defined by high customer satisfaction worldwide.
Nolato Cerbo has been using Novacura Flow software for almost 10 years. During this time, the company has been able to deal with many challenges that are common in their industry. Novacura had the opportunity to talk to the head of IT at Nolato Cerbo, Per Boensson and during the conversation were mentioned significant areas that are important for improvements in their production and warehousing.
Improving the quality and warehousing
Before Novacura Flow was implemented in Nolato Cerbo's operations, the company faced several problems related to:
ERP gaps – the IFS ERP system was not able to cover all of their operational requirements.
Warehouse errors – errors in tasks performed in areas of warehouse relocations, stock control or disposals in production affecting picking  lists and reporting.
Time vs manual operations – tasks performed by warehouse consumed a lot of time and were not always taken with the expected error-free performance.
Paperwork – the significant number of printed documentation affected warehouse personnel, which resulted in a lower productivity.
In order to find improvements in these areas, Nolato Cerbo decided to find a software solution that would extend capabilities of the EPR. The company wanted to be less limited in all operations.
When we moved to IFS, our goal was to reduce all side systems that contain data and have as much as just goes into the business system. We also had a lot of manual routines with forms etc. that we updated directly in IFS. We immediately had some flows that we saw problems with managing such as our business looked then.
Mobile solution for inventory and manufacturing
Nolato Cerbo created a number of solutions together with Novacura. One of these is related to apps that warehouse personnel can use on mobile devices. Company has created own applications with different purposes.
In Production we also did Disposal and Warehouse relocation from paper notes and entered data manually in IFS and other systems – often by people that wasn´t especially computer savvy – and in Flow we could create workflows instead and connect them to underlying systems and also steer the process in just one simple user interface.
Nolato Cerbo has a number of different devices in its operations to enable mobile and stationary operations: Android scanners, PC's and iPad's. Here are some examples of operational problems solved by Nolato Cerbo:
Product in production: using application for warehousing, disposal and relocations.
Warehouse: entire work performed in the truck (warehouse relocation, picking, inventory controlling etc.).
Tool department: an application that keeps track of status, where tools are located.
Quality: an application that creates customer certificates, which retrieves information about shipping and deliveries.
Here are some examples of applications used by Nolato Cerbo:
The application allows for comprehensive stock management, including necessary stock transfers and order preparation. All data is automatically exchanged with the ERP system.
Picture shows our new flows for maintenance (Service order and Rounds).
Nolato Cerbo has been able to increase the efficiency of its daily work in several ways. They have been able to implement solution supported by handheld scanners and a mobile software, which have significantly improved productivity by:  
Less manual labor and less errors – major time savings.
Limiting number of system transactions – warehouse personnel can focus more proactively on transactions visible directly from their applications assigned to their current tasks.
Flexible system configuration – operational teams are able to implement new transactions for the ERP system without going into extended programming adjustment. They can create a new workflow in Novacura Flow to fill the system ERP gaps.
Decreasing training duration – complexity of process is easier to follow by new personnel. Key system transactions are now performed with mobile applications in a user friendly environment.
Better reporting system – administrative personnel can coordinate tasks more easily by having an overview of the entire process through easy access to the reports.
Transparent User interface – interface is easy to follow for both PC and mobile users in the warehouse and is fully integrated, so all users see each other transactions and options.
We have grown quite significantly every year since I started in 1993, and even more every year since we started focusing on packaging for the pharmaceutical industry in 2008. And the information has increased in quantities so I doubt if we actually would have managed the growth without Flow.
Novacura has been building valuable customer relationship with Nolato Cerbo for almost 10 years. Nolato Cerbo using Novacura Flow software has increased operational efficiency.
At Novacura, we understand the needs of our customers. We know what approach is the most suitable for your business. With our proven solutions for many different industries, we can provide the right support for operational needs in a very short timeframe. We help our clients to meet minimum hurdle rate for ROI requirements. If you are looking for a company with experience to help with your processes and operations, Novacura is the right choice for your business. Contact us today and see how much we can do for your business.