Corporate News
Lunch and Learn Workshop Series
Join us on Fridays at 12:00 CET for our Lunch and Learn Workshop series. We'll explore topics, share valuable insights and discuss ways to streamline your business. There's something for everyone with a mix of business and technical tracks, so be sure to mark your calendar and check back often!
Previous session: How to optimize your maintenance with solutions proven in real businesses.
Among others, we've had a dedicated to Maintenance. When we at Novacura talk about maintenance, it´s not only limited to pure maintenance/service activities like problem-fixing or performance of scheduled maintenance operations. Especially in asset-heavy companies, the most important part of maintenance resides in strategic planning. Companies must plan their asset replacements, preserve maintenance resources, and supervise their cooperation with external maintenance contractors. All to optimize the total cost of owning their assets (TCO).
To do it right, companies need reliable data in their analytical tools. Objective, detailed data that come without unnecessary delays and on a regular basis. And here is where the biggest challenge resides…
This time, we focused on showing how to connect the very operational level (where the information arises) with the strategic level, where all these pieces of information are consolidated and presented to decision-makers. We will show how to connect the maintenance with other enterprise areas to get the overall business efficiency perspective.
This presentation mainly addresses asset-heavy companies like mines, paper mills, oil & gas transportation, power plants and construction developers.
Speaker:

Östen Westman, Sales Director Nordics, Novacura

Duration: 1-Hour, including Q&A.
Available On-Demand  in the section below
Watch earlier Lunch and Learn´s On-Demand!
IIf you were unable to attend one of our Lunch and Learn's live, you can watch it on-demand:
Technology Track

Practical Tips for Novacura Flow developers

BusinessTrack

How to optimize your maintenance with solutions proven in real businesses

Technology Track

How UX improvements of Flow
helps to maximize user efficiency.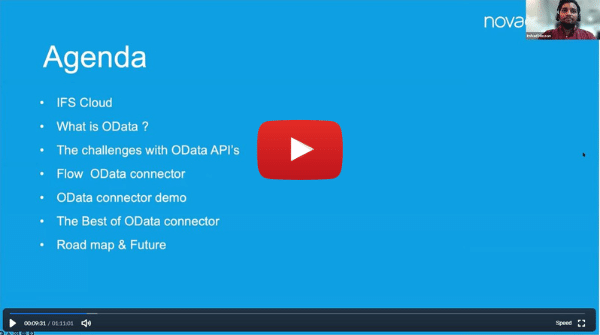 Technology Track
IFS Cloud and Flow O-Data Connector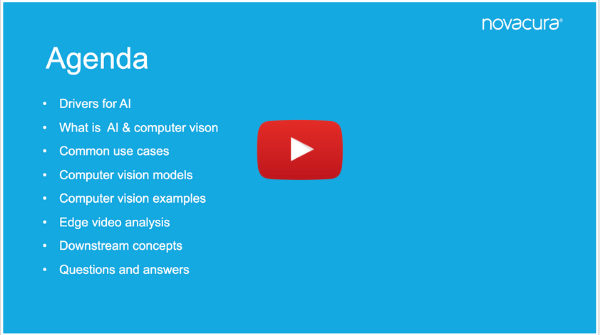 Business Track
Using AI to accelerate efficiency gains in Manufacturing and Engineering

Watch On-Demand!