Novacura attended the IFS Connect Nordics 2023 in Stockholm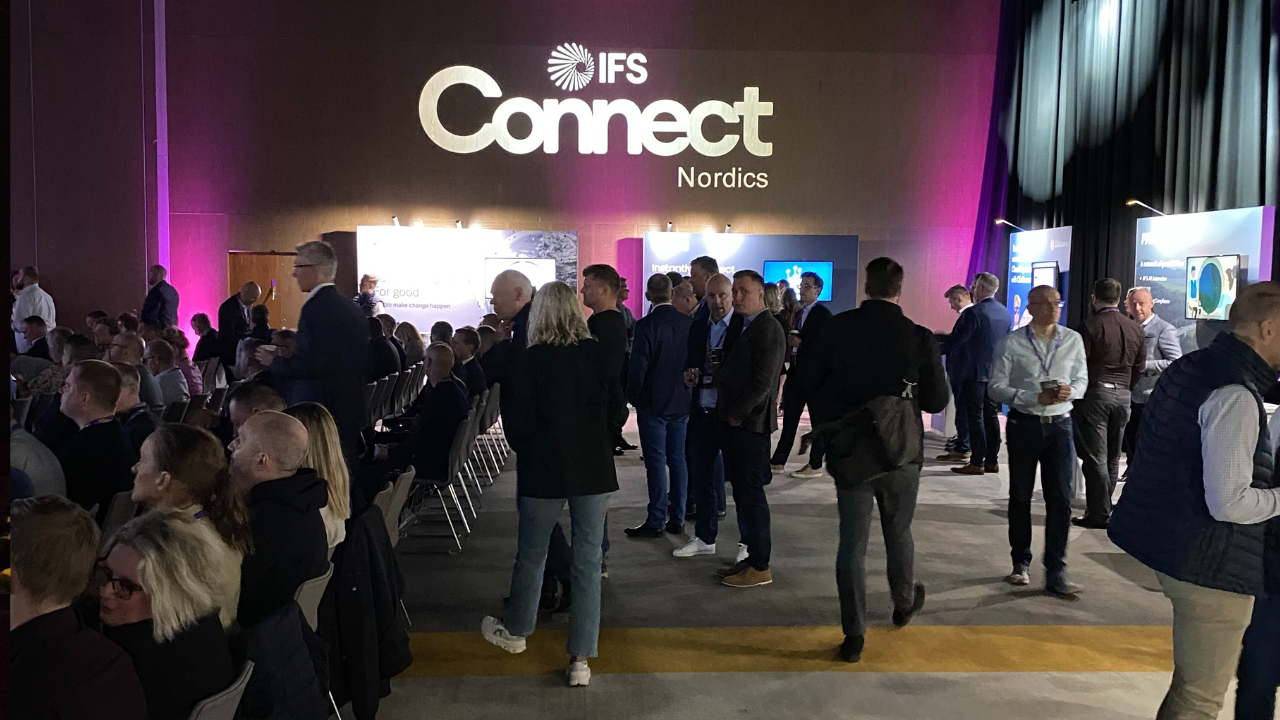 The IFS company has a long-standing presence in the Nordic region. As an ERP system provider, it already has a track record of hundreds of successful system implementations with customers operating in various industries. A ERP system provider IFS hold its strong position because is able to maintain a high level of service over the years. This gives business customers and partners the maximum assurance that IFS' services and products are a reliable and trustworthy business choice.
To reassure customers of the strong partnership, IFS has organized a series of meet-ups where partners and customers from different industries engage with the IFS Nordic ecosystem this year. IFS Connect brings its partners and customers together to deliver faster business growth, business value, employee innovation, and service excellence.
On 3 May 2023, Novacura participated in the IFS Connect Nordics 2023 conference in Stockholm, Sweden. The event attracted nearly 550 registered guests, 18 sponsoring partners, and more than 30 sessions over two days. We had the opportunity to take the place of honor among the silver sponsors of the event held at the Clarion Hotel Arlanda Airport in Stockholm. Our representatives, Fredrik Rosendahl, Ricard Lindgren, and Ingar Ulltveit-Moe, were happy to answer any questions related to business development in various industries supported by IFS solutions using software provided by Novacura.
The venue at the IFS Connect Nordics 2023 in Stockholm.
Prelections and knowledge sharing during IFS Connect
During the event, visitors had the opportunity to attend 30 sessions and listen to speeches of industry experts on various topics which are important to IFS users. On the very first day, IFS presented the new features of the IFS strategic product update. During this session, Christian Pedersen, chief product officer at IFS, and Dan Matthews, chief technology officer at IFS R&D, gave an all-important overview of IFS's product and technology strategy and future development plans, as well as the latest on IFS Cloud and the 23R1 release.
The presentations for The IFS Connect Nordics 2023 took place at the Clarion Hotel Arlanda Airport in Stockholm.
Another important presentation was given under the title "From IFS Applications to IFS Cloud, the value journey: Business, team member and innovation'" which included Martin Gunnarsson, senior vice president of RnD IFS, and Joakim Fransson, Presales Consultant IFS, who provided more detailed information on how to move to the IFS Cloud more easily and quickly and deliver tangible business value. Visitors have the opportunity to learn tips and tricks from both a business and technical perspective.
The presentation is ideally suited to Novacura's service area, which includes IFS implementation and support for other IFS services within the IFS Cloud. As Novacura's mobile applications, dedicated to different industries, can also be used as a cloud solution, it was an excellent opportunity to share valuable insights on mobile solutions used in business operations with visitors.
The aim of the IFS Connect conference is to inspire and provide valuable information to IFS users in sessions combined with time for networking and knowledge exchange. In this way, among other things, IFS demonstrates its commitment to business development and provides support to its partners and customers.
Novacura, as IFS Channel Partner of the Year 2022, has already proven its ability to bring value to the IFS ecosystem with its support for the IFS implementation and other services. IFS Connect Nordic 2023 was a great event, and we look forward to the next edition.
Novacura has been providing business software to various industries for almost 20 years. Our deep understanding of business processes and needs across industries helps companies streamline operations and grow sustainably. We have provided services for IFS for many years as a trusted partner and a three-time winner of the IFS Channel Partner of the Year award. Contact us today and see what we can do for your business.