Customer Story
A digital solution for your KPI management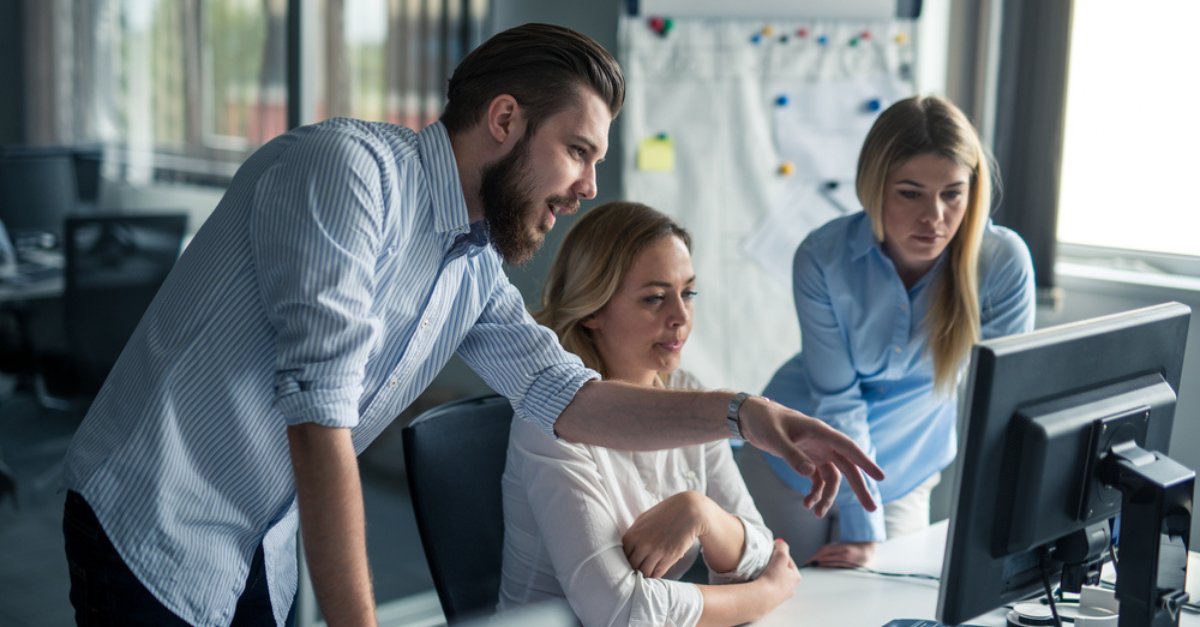 This is a success story about how Rejmes Bil AB, located in the southwest of Sweden, started their journey from working without clear processes and metrics to become the best in profitability and customer satisfaction by having a strong management and a conviction in the importance of knowing your numbers and processes.
In this blog post we will focus on what we at Novacura have contributed with, the IT Platform that Rejmes Bil needed to fulfill their goals.
The CEO, Einar Gudmundsson, worked in close contact with a Lean expert to steer the company into control and was in need of an agile and flexible IT solution that could serve their needs rather than the other way around. The first challenge, and when Novacura came into the picture was to provide a solution for their daily stand-up meetings. Traditional BI (Business Intelligence) tools fell short due to their read-only nature as a big part of the need was to set targets for each KPI (Key Performance Indicator) and create actions when a KPI is not fulfilled. And what many companies miss when they look at numbers and decide on actions; to follow up on the results (or lack thereof) of the actions.
The need to manage individual's targets and actual KPI values
What KPI to measure, how to fetch the data, and to whom the KPI applies to are important decisions to make. With Novacura Flow Portal we have set up so that Rejmes can create different TTBs' (Team Target Boards), to which you assign roles or users. Each TTB then consists of different processes, which in turn contains the KPI Actual value and the KPI Target (for that user or role, and that week).
The initial solution (pre-Novacura) was to have a clerk that manually searched the systems for the KPIs' and put sticky notes on a whiteboard. As the number of KPIs' grew this quickly became unsustainable.
The lack of functionality in digital solutions
Rejmes Bil, as they were in a very transformative state, needed agile software to fit their processes and quick change of ideas. At the same time, they need system rigidity to provide back-end things like connectors to many different systems, the possibility to sync users. And also, a stable front end with existing iOS native apps and web support.
It seemed to be many BI tools that could connect to different systems and display the values. The issue was, as mentioned earlier, the lack of write-back possibilities in those systems – to set targets and create the tasks to address the non-fulfilled KPI's and, perhaps the most important, to follow up on the action taken. It must be easy to locate if there is a need to adjust any action related to a KPI. In the Lean world, it's called Plan Do Check Act (PDCA).
Luckily, the low-code platform Novacura Flow Portal could take them all the way with a so-called Team Target Board (TTB).
Once this TTB part of the solution started to appear, Rejmes Bil discovered the swiftness of how the Novacura staff could create a solution in Novacura Flow. Many other solutions also came together, everything from simple checklists on our phones to complex management of used cars (valuation, quoting, repairing, make sellable). What used to take months takes weeks with Novacura Flow. They could have found some best-of-breed systems to match their needs for some things. But then they would need one for the TTB, one for the checklists and one for the used cars management (which, by the way, now automatically puts up the right KPIs' for used cars on the TTB). The value of Novacura is that you can do it all with one single low-code software.
Nothing is better than to get real testimonies of what our customers think of us. Therefore we asked Rejmes Bil what they appreciate in working with Novacura.
For us, it is the agility of the product together with the solution-oriented minds of the Novacura staff. We appreciate that they do not hesitate to question our ideas (we know cars, not IT) and that we together can work out a way that works well for the organization without growing into a behemoth of an IT solution. Everything is based on efficiency, which goes well in hand in improving our processes.
Impressed with the solution, another company now called Volvo Car Retail got interested and wanted the same solution. Since they both use many of the same underlying Volvo IT Systems, it was pretty much just to hook them in. They could use the same data extraction flows and let them co-exist in the same Azure-based solution (only seeing and being able to manipulate their data, of course). It also means that when one company is improving something, the other gets the improvements right away, true SaaS. When they implemented the same Lean-based work strategy together with the Novacura TTB solution (yellow arrow), the customer satisfaction for them (blue line) was a bit below the Swedish average (brown line), but just on the regional average (orange line). In less than eight months later (green arrow), they passed the Swedish average and continued to climb.
To summarize - key obstacles with this type of implementation.
With Novacura, the technical parts are not the hardest. The customer's management and the will to commit to this way to work is. If a company from a completely different sector wants to use the TTB, they need to: Identify their KPI's be entirely devoted to this way of working. Without solid internal ambassadors, it will fail. It can initially be intimidating to be measured, so there is a bit of a take-off period where strong leadership is needed.