Customer case
American manufacturer Lou-Rich uses Novacura Flow for inventory, inward deliveries and shipping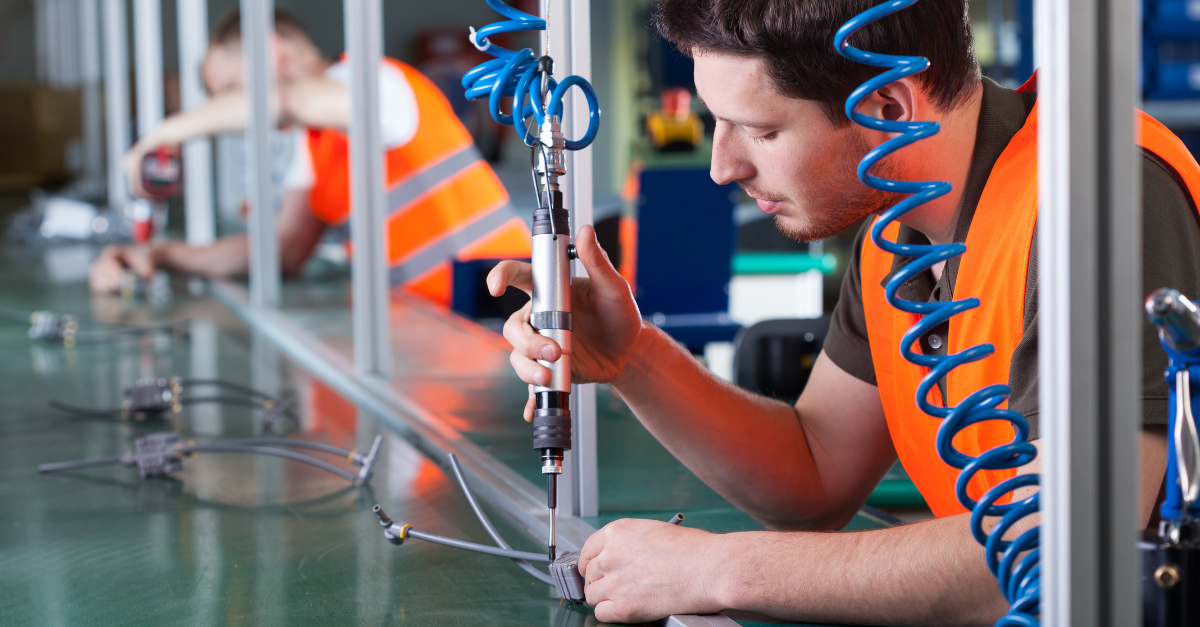 American company Lou-Rich thought that they had found the best way to minimize inventory paperwork with a solution for digital processes. But, by chance, they stumbled upon Novacura Flow and realized that the work could be done even more efficiently and at a lower cost.
Lou-Rich is a contract engineering and manufacturing company in Minnesota with approximately 375 employees. The company was the first in North America to choose Novacura Flow. Mark Halbach calls it "taking a leap of faith", but went with his instincts once we presented the solution to him. And he soon realized that it was perfect for Lou-Rich.
The Lou-Rich company was afraid about their limits in systems flexibility and cost efficiency. They understand, that Novacura can offer much more than an off-the-shelf product. Novacura provided them comprehensive solution, and thanks to that they got the possibility to customize everything according to our needs.
In receiving, the employees wrote the labels by hand. One of the employees immediately said that he saves up to an hour a day. That adds up to quite a lot of hours saved for that department per week.
The company is known for its just-in-time-deliveries and does not want products shelved, waiting for delivery. The same goes for inward deliveries: the products and parts are supposed to be put into use/manufactured as soon as possible, and any system that can make the handling faster and more efficient is welcome.
Approximately 20 people work with handheld terminals, and Lou-Rich also has a number of scanners attached to computers and PC applications.
Another advantage is the employees' new-found mobility
Previous systems were insufficient and for an example when someone was doing a cycle count, they would first write all the information down on a notepad, and then walk over to the terminal to carry out an IFS transaction. Since Novacura Flow implementation everything takes place on the shop floor.
The Lou-Rich personnel can perform most of the tasks completely remotely with usage of mobile devices. The can collect data and share between departments without moving to the PC workstation in order to make  an update in the system.
We want to streamline our shipping department and are currently looking for new solutions for employee transactions like time reporting. I am convinced that Novacura Flow will make it happen where IFS Applications have felt a bit constrained.
Mark urges employees to constantly think about their workflow in order to identify possible improvements. Their processes are very labor-intensive, and with Novacura Flow they've realized that there is a lot of time to save and operations to make more efficient. With Novacure they were able to create new Flow and respond to ongoing problems in order to improve their systems. Now, Lou-Rich is looking to improve even more processes.