Corporate News
Novacura attended the ERP Future conference in Vienna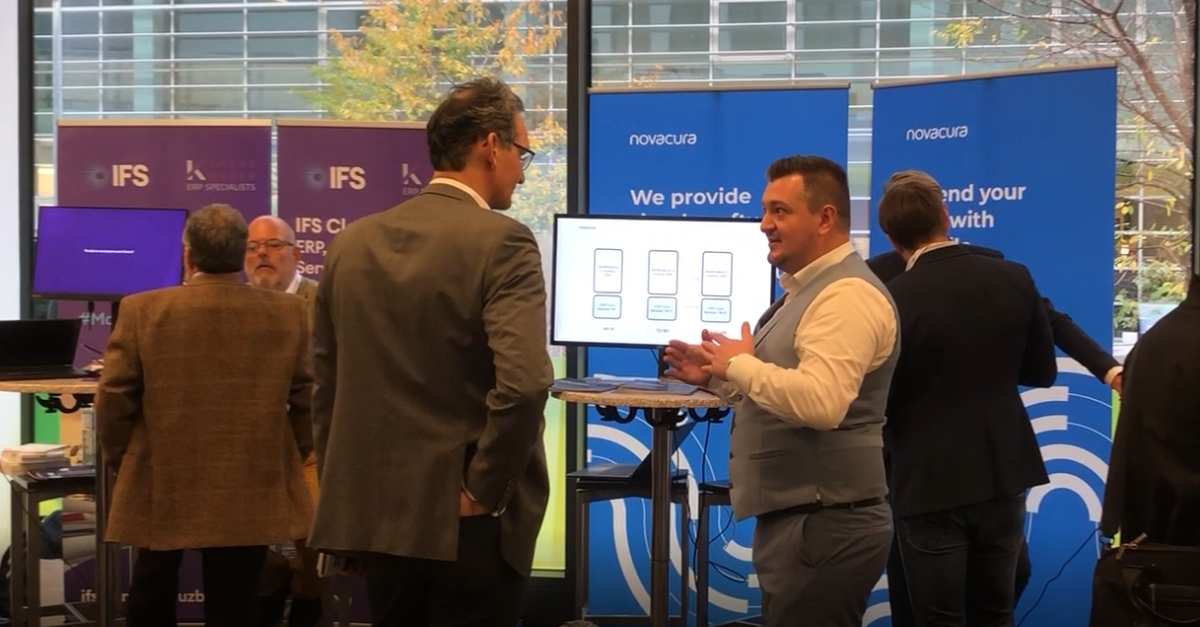 15-11-2022, Fachhochschule Technikum Wien (Vienna), Austria
Technology hub in Europe
Universität Innsbruck and Fachhochschule Technikum Vienna are two of Austria's leading universities that bring new experts and innovations to various industries in Europe. The universities are involved each year in various events that are closely related to business progress and innovation. These events attract many experts who are responsible for the future development of industries such as manufacturing, logistics, global business management, service and maintenance, and even sometimes heavy industries.
These events give a great opportunity for increasing knowledge about software solutions dedicated to different industries. One of those is dedicated to ERP systems. During ERP Future Conference organized in Fachhochschule Technikum in Vienna, visitors can extend their awareness about ERP systems themselves but also about solutions that can extend ERP system capabilities.
The main hall at Fachhochschule Technikum Vienna.
15-11-2022, Novacura participated in the ERP Future conference 2022 in Vienna. The event took place at Fachhochschule Technikum and was attended by more than 200 visitors and 80 participants representing various companies involved in enterprise support in the ERP environment. Among the companies attending the event we could meet our partners from IFS and FlexiCODE. Both companies are close collaborators with Novacura in developing and promoting solutions for ERP systems.
Novacura has a booth nearby colleagues from IFS, such as Barbara Furthmüller, IFS senior channel sales manager for the German region (in purple suit)
Next-Generation Low-code and mobile solutions for different industries
Several companies had time during the event to present their business solutions to visitors in the conference room. Roel Veenman and Ergino Kastrati presented Novacura mobile solutions to the audience. They shared interesting aspects on HOW TO EXPAND YOUR ERP WITH MOBILE APPLICATIONS (download presented materials). 
After the presentation, we had a lot of interest in our booth and the opportunity to explain more closely to industry experts how low-code makes business easier and how easy mobile applications are to use.
Roel Veenman (holding tablet) demonstrates Novacura mobile applications to industrial experts after main presentation in the conference room.
Business solutions from Novacura
Novacura provides software solutions for various industries from around the world. We provide a low-code platform that allows users to build customized mobile applications that are directly connected to the ERP system. In this way, companies can expand their operational capabilities. The businesses can gain new capabilities without involving the very extensive and costly programming cooperation that is required to modify the ERP.
The event, organized by the Universität Innsbruck and the Fachhochschule Technikum in Vienna, was very professional and proves that organizations can attract the right personnel from the respective industries. We are glad that we had the opportunity to share our knowledge with business representatives, but also with a certain group of students who were also interested in our presentations. We look forward to next year's ERP Future conference.