Customer Story
Mobile handheld terminals boost efficiency at Sherwin-Williams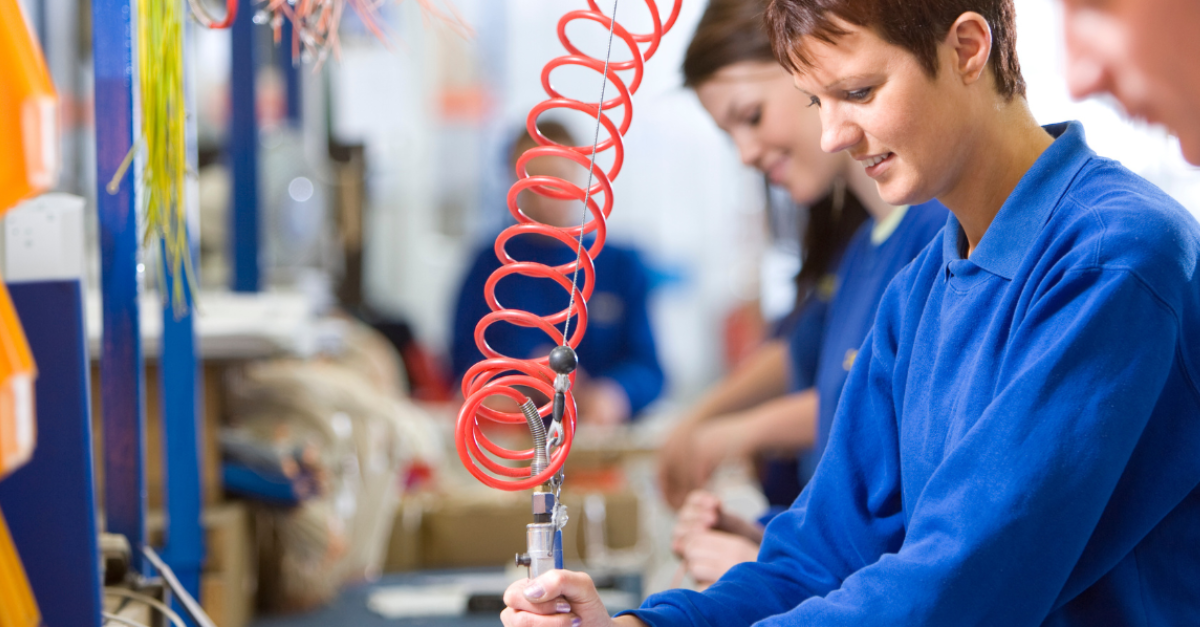 When Sherwin-Williams, one of the world's biggest paint manufacturers, decided to streamline their stock management processes, they turned to Novacura. The result was a mobile solution with smart, user-friendly workflows that save time, reduce administration and make things easier.
At Sherwin-Williams' 4,000 m² central warehouse in Nässjö, deliveries are coming and going all the time. This is where paint produced at the company's two Swedish production plants arrives. Every day, orders of all sizes are prepared: everything from individual tins of paint for direct customers to pallets of mixed products for retailers.
This used to be done using printed picking lists. Each order picker checked IFS Applications using a desktop computer, printed off a picking list detailing that day's orders and product locations, took a truck to one of the 3,000 pallet locations and ticked off every item on the list by hand. The details were then entered back into the business system manually.
We really appreciate having all the information on the handheld terminals. The main benefits are a clear overview and saving time.
Sherwin-Williams Distribution Center, Manager
The problem was that the paper-based process wasted time and could result in errors. If someone forgot to log the order on the computer the stock balance would be incorrect, and if the wrong batch number was picked this could result in incorrect deliveries and complaints. The company realized that the flow needed to be optimized and automated, and so they came to us for help.
The most suitable alternative for a company with such complex inward and outward delivery flows is the system that provides a better overview and ensures more reliable stock management. The actual point of Novacura Flow is that it solves problems simply, using configured workflows.
IFS has a number of complex functions in tabs and forms, but on the mobile unit these are hidden. Novacura carry out the complicated stuff in the background. The solution is also highly configurable and flexible, and can be tailored to suit the needs of any business.
The company now uses Novacura Flow at both of its production plants and at its central warehouse to deal with inward deliveries of raw materials, internal transportation and outward deliveries. Sabina Wenker manages the central warehouse – the Sherwin-Williams Distribution Center in Nässjö – where seven handheld terminals are currently used throughout the entire working day.
The order pickers now use the handheld terminal as their only tool. They can use it to see what needs picking and to scan when the job has been completed. The system warns the user if something is incorrect, and everything is updated automatically.
We really appreciate having all the information on the handheld terminals," she says. "The main benefits are a clear overview and saving time.
Sherwin-Williams Distribution Center, Manager
Another function of Sherwin-Williams' handheld terminals is a stock transportation system. A warehouse location is assigned to new goods, and another advantage is that the system automatically creates downward movement tasks when products in high bay storage need to be moved down to ground height for easier picking. This means that the order pickers do not need to interrupt their picking flow, since the company is able to act in advance.
Thanks to the handheld terminals, processes such as inventorying should be quicker and run much more smoothly.
Sherwin-Williams Distribution Center, Manager
Sherwin-Williams has advanced product flows, and creating a solution that included everything while still being simple and user-friendly was a real challenge. Essentially, that's what IT systems are all about: simplifying and improving the customer's everyday life.