Corporate News
Meet Novacura at IFS Unleashed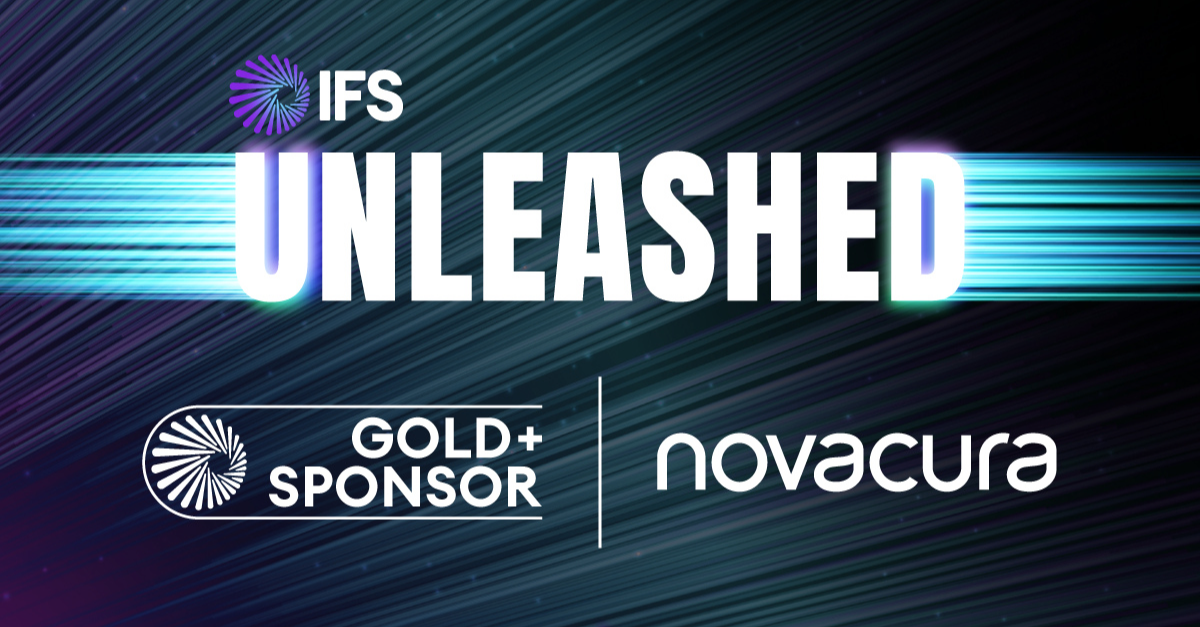 We're proud to announce that we're a Gold+ sponsor of the IFS Unleashed, October 10-14, 2022, in Miami. 
We look forward to meeting with the IFS Customers and talking about how we, as IFS calls it, can help unleash their organization's full potential. 
Come and meet us in person in our booth or participate in any of our presentations, where we, among other things, will talk about our low-code platform, Novacura flow, in the context of IFS Cloud.
Please fill out the form to book a meeting with our expert during IFS Unleashed
Increase manufacturing efficiency with ready-made mobile applications for ifs
In our first session Novacura will present ready-made applications for the manufacturing industry, dedicated to expand your IFS Applications / IFS Cloud. The presentation will cover shop floor reporting tools, mobile maintenance orders, mobile warehouse management (WMS), and more. See how to connect internal logistics to the shop floor and how to optimize manufacturing processes with full online insight into all operations. 
In this session you will, among other things, learn about: 
Five manufacturing challenges we observe when we talk to our customers
How Novacura approaches these challenges
How to reduce the labor skills gap with the mobile shopfloor reporting & work orders applications
How to achieve better supply chain visibility thanks to portal solutions
How to set up the "app development process in the company" to quickly react to dynamic requirements that come from "operations"
How to easily get access to Artificial intelligence services and utilize them in the context of manufacturing
The journey to ifs cloud - faster with next-gen low-code
ERP modifications are usually the biggest barriers that postpone ERP upgrades. This challenge also occurs when you plan the migration to IFS Cloud and becomes even more important in the context of the "evergreen" strategy. In this second session, Novacura will show how to avoid ERP modifications and replace them with low-code ERP applications. You will also learn how the next-generation low-code (equipped with 100+ ready-to-use ERP applications) could help you integrate with the new OData API offered by IFS Cloud.


During this session you will, among other things, learn about: 
Digital services trends

Why evergreen and productively development is even more important now
How IFS Cloud with Novacura Flow low-code can help you achieve that
How to keep ERP modifications outside the IFS Cloud core, so the modifications would not block it from the real evergreen

How to implement innovations (AI, IoT) easily and connect them to IFS Cloud.

How to build your applications for IFS Cloud based on the library of apps from the Novacura Marketplace